Custom Sewing Services
Here at The Foundry we are not only Seattle's premiere embroidered patch and woven label supplier, we are also your go to for contract label sewing. If it's sewing patches to hats or badges to uniforms we provide all the labeling services you need to accommodate your custom apparel projects.
Let's do a little one over of our sewing services. Our sewing department is set up accommodate labeling, relabeling and accessory projects. Below we'll go over each service category and wrap it all up with some sewing compatibility facts and recommendations. Keep in mind that this article is about patch, label and accessory sewing specifically. We do offer direct embroidery, printing, sublimation and DTG if it best serves your project.
Custom Baseball Hat Patch and Label Sewing
For lack of a broader term a baseball hat is any cap that has a structure buckram crown, a bill and is either adjustable, fitted or stretch fit. This would include both flat and curve bill styles. They are often but not limited to 5 panel construction, also know as one piece fronts and 6 panel construction or centerseam hats. Apart from direct embroidery patches are a great way to logo baseball caps. Patches can be applied to the center or offset on the crown for a great branded look. You can use woven labels in this same fashion.
Another great way to brand your hats is with what we call a clip label. A clip label or book fold label is a small rectangular label that can be applied to the band of the hat for a subtle logo or message detail. We can also remove the factory sweatband label and replace it with a custom label or your design.
Custom Unstructured Hat Patch and Label Sewing
Unstructured hats can be dad hats, crushable hats, boonie hats or really any hat that doesn't have a buckram crown. They are very similar to Baseball hats in the ways you can decorate them. Front patches, woven labels and clip labels are a popular look. Keep in mind that the optimum area for a patch or woven label is slightly narrower in height for unstructured caps than it is for baseball caps.
Custom Beanies Patch and Label Sewing
Beanies also known as knit caps and skull caps are a popular headwear style for customization. Common logo applications in beanie sewing are woven labels, clip labels and patches. We take special care when applying labels and patches so the distortion to the beanie from the stiff label is minimized when wearing. We recommend developing a softer patch with minimal backing if the patches primary purpose is for custom beanies.
Patch and Label Sewing on Apparel Tops
Sewn patches and labels are a great option for jacket, hoodie and work shirt customization. Applying clip labels to pockets, waist hems, hoods and sleeves is a common way to add subtle logos to your apparel project. Left chest patches and woven labels are also a popular look. Large patches and appliques are another option if you're looking for an elevated aesthetic for your project. Custom sports jerseys are another common place where applique and large patches are applied. Sublimated patches are an affordable option for team logo patches and we also offer full embroidery and cut sew applique.
Special Projects Custom Sewing
We offer a full cut and sew service for accessories and other special projects. We are not an alteration business and the competitiveness in pricing for apparel is such that we don't do a lot of apparel construction. However accessories such as bags, wallets and special print sew applications are common for our production. Understanding that there is a lot of setup that goes into cut and sew projects our minimums start at around 200 units per project.
Capability and creativity are the cornerstones of our business acumen. There's always a way to execute on an idea when the resources and planning are properly initiated. Pushing the envelope and working outside the box is where our talented crew shines. See us for all your custom apparel and accessory projects.
Custom Hat Patch Sewing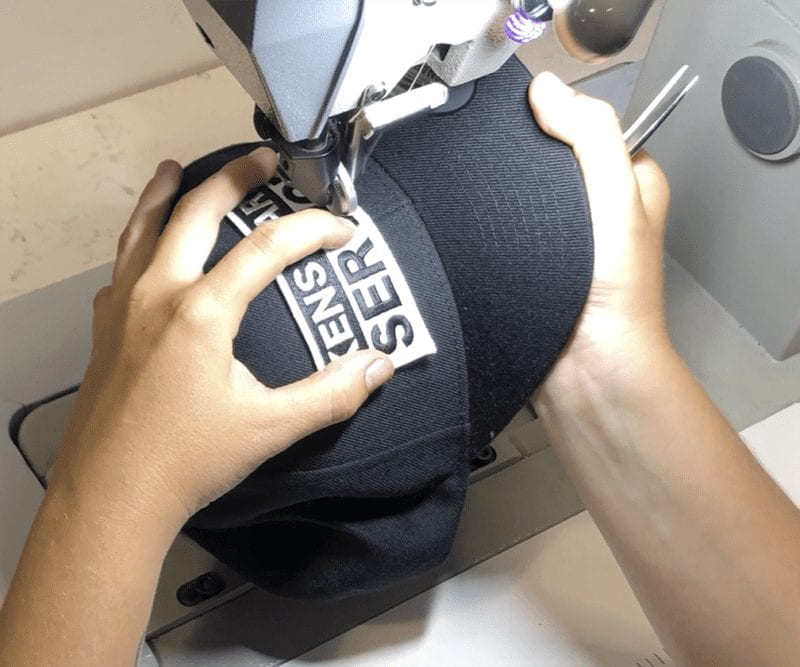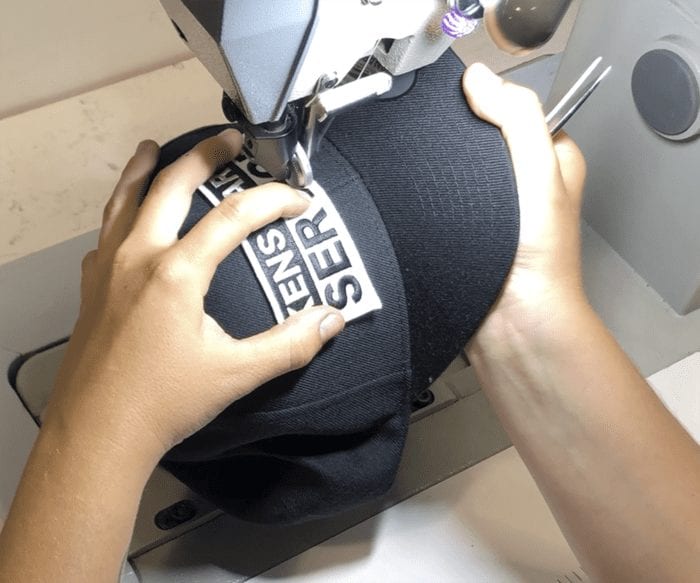 Custom Beanie Patch Sewing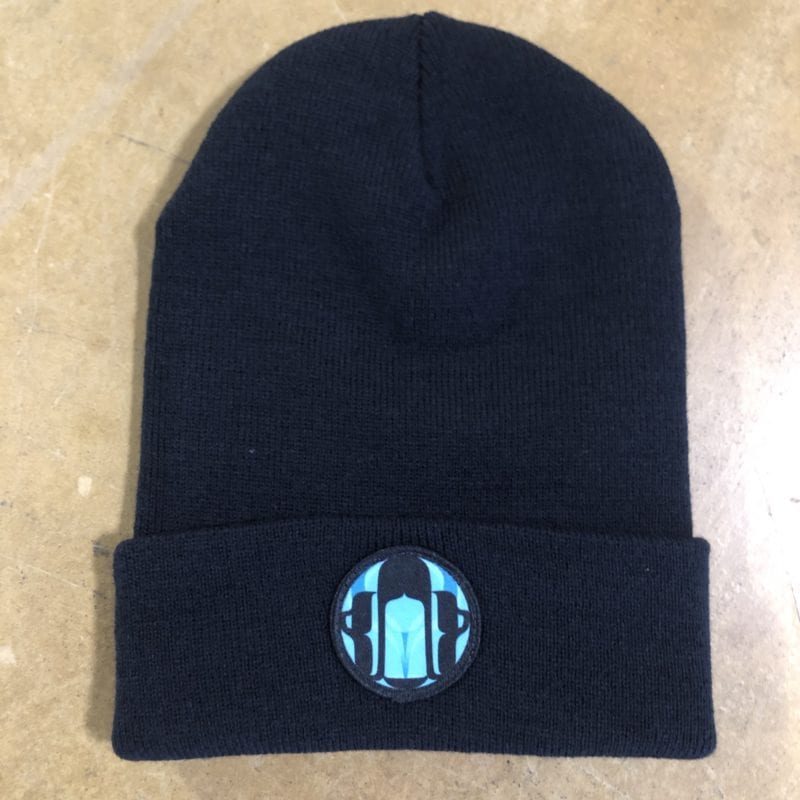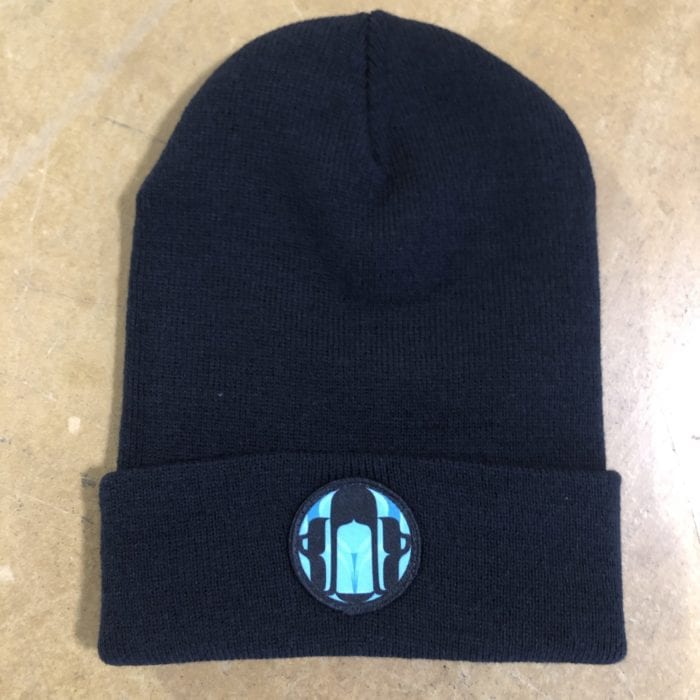 Custom Woven Label Sewing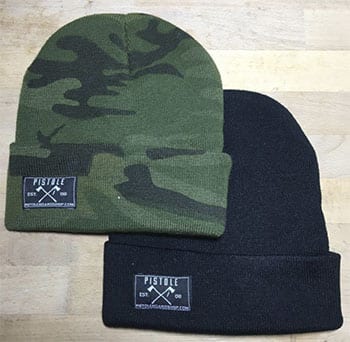 Custom Patches for Jackets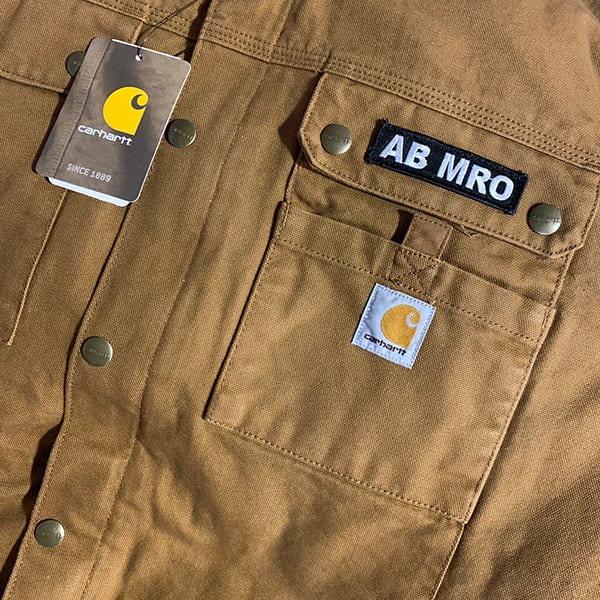 Dandee Fleming
2021-01-29
I've had shirts, hoodies, bags and hats (screens, embroidery and patches) all made at the The Foundry. I love that they are a local Seattle company and that I can drive over and pick up my products right at the shop if I want to. Quick turn around and great prices. I recommend them for all your product needs.
Super great print shop. They were able to steer us in the direction of making a product that would work with the right design. The end results are quality, stitched beanies, one of our finest pieces of merch yet.
Look no further - my business has used shirts and promo items for a couple decades and The Foundry is as professional as they come. It's a relief to know you're dealing with a full staff with modern equipment - 2 auto-presses and sophisticated embroidery machines. The Crash Course on their website is an invaluable tool to prep you for what to expect; scroll down and check it out, it will save everyone time and money. Keep it up!
Jordan Bradley
2020-12-29
Worked with Clint and The Foundry a couple times now for special order projects. They're always responsive, very quick to get projects and mock ups made, and do awesome work. Will definitely be using them again for any embroidery needs we have!
We have worked with the Foundry on several different headware options for our brewery. The owners are very responsive, super knowledgeable about the products and can help with finding the best product for your needs. The quality of embroidering and stitching is on point. We are always happy to support this local business!