Custom Digital, Vinyl and Screen Printed Heat Transfers
Transfer printing is a great way to customize apparel and accessories. There are many different transfers systems available and each has its own advantage. They are ideal for convex surfaces, low minimum projects and heat sensitive objects. They are often used to customize hats, backpacks and totes and apply custom printed size and care information to apparel.
Let's start by looking at the different types of transfers and how they are applied. Like all printing systems it's important to understand the best use practices to optimize the advantages and mitigate the disadvantages of each system.
Custom Digital Vinyl Heat Transfers
Digital vinyl transfer is an effective printing system that requires little setup making it ideal for low minimum orders. Digital transfers utilize a solvent based inkjet printer to print custom images and logos onto heat transferable vinyl. The printed vinyl is then cut to the desired contour shape by a plotter knife giving you a vibrant and durable embellishment to an exact shape.
The advantage to any digital printing system is that color count in your graphic doesn't play into the cost of the print. With screen printing you have to create custom screens for every color and with embroidery where you have to have the correct thread color.  Inkjet vinyl printers on the other hand use CMYK process to produce an endless array of colors making them efficient to setup and eco friendly.
Digital transfers like all transfers are heat applied so it's seems counter intuitive that we would recommend them for products that are heat sensitive. We'll with heat transfers you only apply heat where you need it, right at the print location using a heat-press. This is unlike screen prints that needs to be run through a tunnel dryer exposing the whole garment to the heat needed to cure the ink and set the print.
The main disadvantages to any vinyl transfer system is going to be the breathability of the print. This is why we recommend vinyl systems for projects where breathability and hand are not so much an issue such as custom headwear and custom accessories. If you are using vinyl in a print location where breathability is important like the chest of a tee shirt it's a good idea to break up the print by using shirt color in your graphic.
Custom Die Cut Heat Transfer Vinyl
Die cut transfers share a lot of attributes with digitally printed vinyl transfers detailed above. The main difference is that die cut transfers are contour cut from colored vinyl to create the impression. Similar to the die cut stickers you see on cars only made from heat transfer vinyl opposed to sticker vinyl.
Custom die cut heat transfers are great for bold and simple designs. They create a very opaque and vibrant print that is compatible with almost any textile material. From custom printed umbrellas to custom printed yoga pants die cut heat transfers are a go to solution for items that cannot be screen printed. Like digital transfers there are no screen involved so creating them is relatively simple.
The disadvantage to heat transfer vinyl is that it has to be 'weeded' This is the process of removing vinyl from the cut matrix that you don't want to transfer to the garment. Weeding can be a difficult and time consuming especially if there are small elements in the art. This is what we recommend die cut heat transfer vinyl only be used with bold simple art.
Screen Printed Heat Transfers
Screen printed transfers are a real problem solver through the print world. To produce screen printed transfers we screen print the art onto a special paper then apply a powdered adhesive to the ink that helps it fuse to the material you're transferring to. With this take the paper that is now the transfer and heat press it onto the custom apparel or accessory item.
One of the biggest advantages of screen printed transfers over vinyl transfers is that there is no weeding involved. It's also far simpler to do multi color screen printed transfers than it is to do multi color die cut transfers. With that said though we don't recommend screen printed vinyl for art that is over a three color. Screen printed transfers look very similar to traditional screen printing and have a similar soft hand and thin impression.
The disadvantage of screen printed transfers is that you have to create custom screes to make them. Once screen printed transfers are set up however they are far faster to produce than the vinyl systems are. This is why we recommend screen printed transfers for art with fine to simple detail or art that would be difficult to weed if done from vinyl. Another disadvantage here is that screen printed transfers are not as opaque as vinyl transfers.
Vinyl is also great for applying special treatments like mirrored impressions and reflective. Vinyl is the only OSHA approved impression application, screen printed reflective is only a fashion effect. We offer reflective and mirrored in both die cut and digital transfer systems.
Thanks for reading, please reach out with any questions you may have.
CUSTOM REFLECTIVE VINYL
Available for both stickers and garment transfers.
CUSTOM DIGITAL VINYL TRANSFERS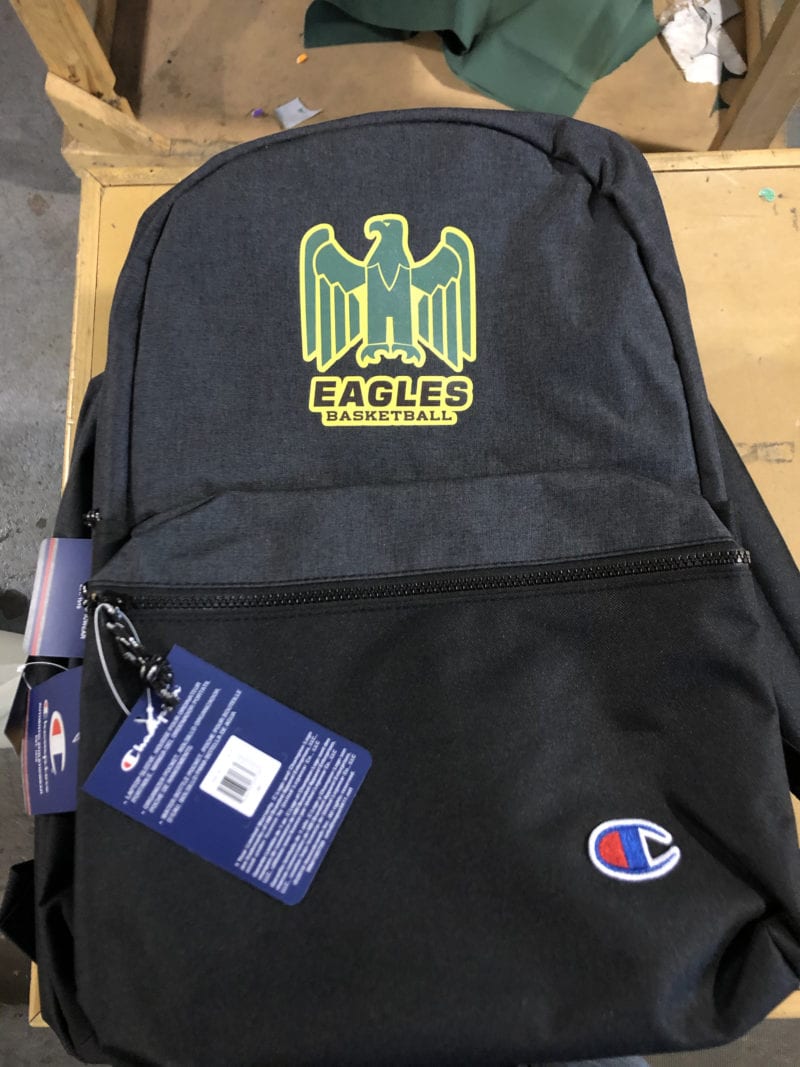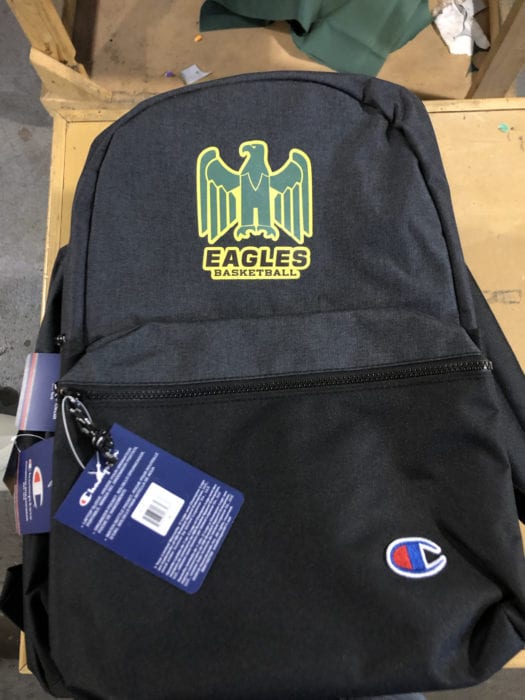 CUSTOM SCREEN PRINTED TRANSFERS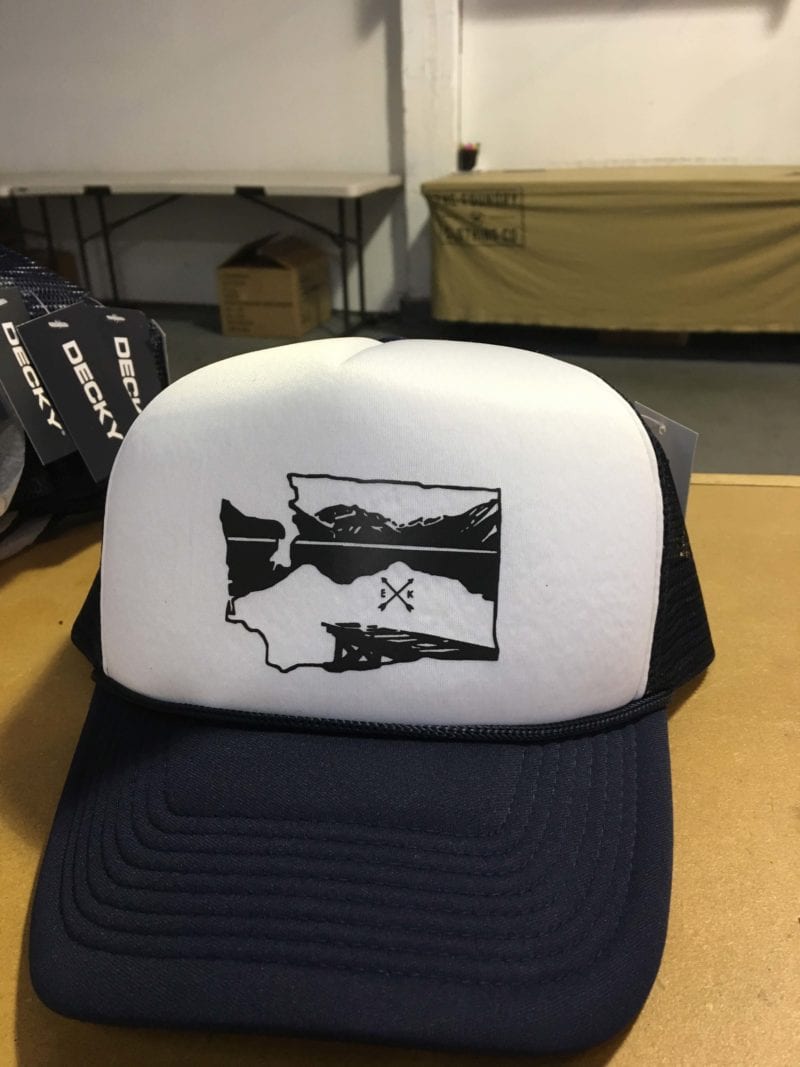 DIE CUT VINYL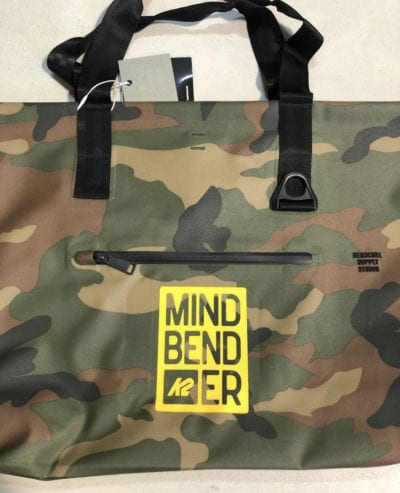 CUSTOM VINYL PRINTS ON POCKETS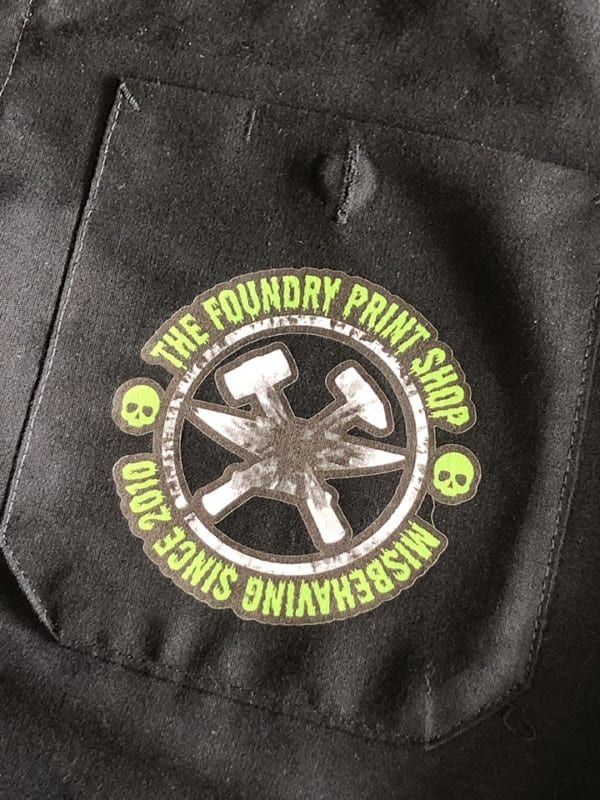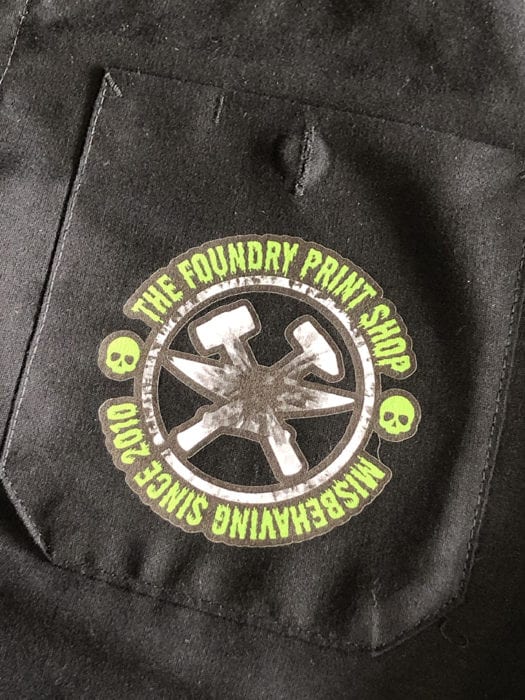 REFLECTIVE DIE CUT VINYL