Custom Apparel Serving the Northwest – Seattle Screen Printing and Embroidery
Here at The Foundry Screen Print and Embroidery Shop Seattle we specialize in garment customizations of all types. We serve businesses, retailers, sports teams, bands and anyone looking for the highest quality custom apparel.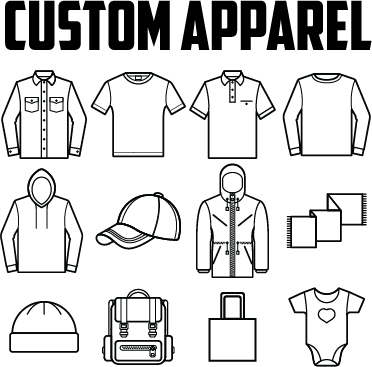 The Foundry has been serving Washington and Oregon with the finest custom apparel since 2010.  We have an extensive selection of specialty embellishment services and sourced garments.  The Northwest's one stop shop for screen printing, embroidery, patch and label making.
Work with our knowledgeable Seattle based staff and state of the art facility to manage your custom apparel programs.  If you can wear it we can decorate it guaranteed.  Screen-printing, embroidery, custom patches, graphic design, custom decals and contract sewing all in one location.
Come to us with your existing graphics or work with our application minded graphic design department to generate new or updated art for your custom branded products.  Great embellishments start with good graphic design and we know what it takes to put your logos and ideas into a format that will yield the best value and garment compatibility.
You've found the right partnership for your screen printing, embroidery and promotional product needs. Work with us to get the most out of your custom apparel investment. Let us show you that our approach to creating the best customer experience and quality throughout is the right fit for you. Let's turn your vision into reality!
Why work with The Foundry over other shops?
5 things that make The Foundry your top choice.
Ability: Our 4,000 sqft shop is full of top of the line equipment and experienced operators. With garment printing, embroidery, patches, sewing and printed vinyl all in one place we are the one business relationship for all your private label needs.
Creativity: Our staff is passionate about apparel, art and trends both current and classic. This passion drives a know-how in our design and application approach to creating custom apparel. We help take your ideas and put them into a format that is both compatible with and unique to your intentions.
Resourcefulness: We always promote the scenario where quality and affordability meet. There are multiple ways to execute any custom apparel project and you can count on us to plan around the best results for a practical value while maintaining our quality first credo. The Foundry's extensive in-house resources makes for as little 3rd party vendor involvement as possible.
Accountability: We hold ourselves accountable to the quality of product and customer experience. We encourage our customers to share their thoughts to help us meet our commitments and deliver elevated results. Understanding the customers expectations, meeting them and managing concerns is what makes us Seattle's one stop shop for quality custom apparel.
Convenience: It is our job to know the process and be able to convey that information to the customer for their assurance. Our invoicing system outlines all of the garment and print information. We provide detailed mockups for every project with live approval and payment links. As well as due date and shipment tracking all from a single invoice view. This makes staying in know about your project easy and streamlined. We can ship to anywhere in the country or you can pick up from our location in South Seattle.
If you are looking to create the best custom garments and a value rich relationship look no further than The Foundry Print Shop Seattle.
SUPPLIERS OF PREMIUM SCREEN-PRINTING, EMBROIDERY AND BLANK GARMENTS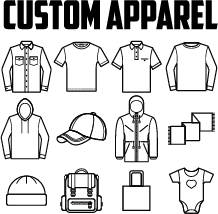 Embroidery Basics
A quick overview of the Embroidery process!
Screen Printing Basics
A crash course on the fundamentals of Screen Printing!
Check out our top garment vendors.
---