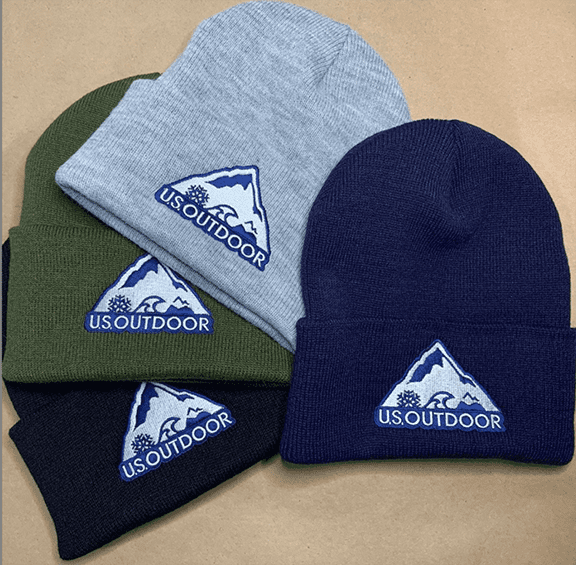 Custom Embroidery Seattle
Embroidered Shirts, Jackets, Hats, Hoodies and More! If you can wear it we can embroider it!
The Foundry Print and Embroidery Shop provides custom embroidery services in the greater Seattle area. We're dedicated to helping businesses, retailers, non-profits, teams, and even bands produce creative, high-quality embroidered garments.
Custom Embroidery Seattle
The Foundry Print and Embroidery Shop provides custom embroidery services in the greater Seattle area. We're dedicated to helping businesses, retailers, non-profits, teams, and even bands produce creative, high-quality embroidered garments.
Our knowledgeable personalized embroidery staff cares about every single project our Seattle facility receives. No matter what we embroider, we want to ensure that the highest quality is there, whether we're creating apparel or promotional products.
Why are we the best when it comes to Seattle embroidery services? Our staff truly values our customers. We want to develop a relationship with you and make sure our work exceeds your expectations. Furthermore, we go out of our way to find the right materials and use state-of-the-art equipment for your project. By providing quality products, committing to our customers wholeheartedly, and holding ourselves accountable, we can create the best customized apparel for your business or team.
Our Seattle embroidery services* include:
Digitizing— Digitizing is the process of converting any image or design into an embroidered product. It's essentially a roadmap for the machine to sew out; we prepare your art for embroidery through our digitizing software, which utilizes thread color match. Then, we'll send you pre-production photos for your approval. The results are crisp, and make for easy reproduction as well.
Art Submission— You'll submit an order to us with your garments and art, and we'll take care of the rest. Your art can be in almost any format; however, we prefer vectors. Because this process can be confusing, please let us know if you have any questions.
If you want fast, reliable, custom embroidery services in the Seattle area, then The Foundry Print and Embroidery Shop is the place for you. No matter your needs, we can make your vision a reality with our personalized embroidery expertise in the Seattle area. Call us today, or send us an email for a quote. We look forward to working with you!
Some basic information on optimizing your embroidery project.
First thing to take into consideration is the resolution limitations of embroidery. The smallest stitch is about 2 – 3 millimeters across or roughly the thickness of a penny and the longest stitch is about 7 millimeters so thickness of a pencil.
Knowing that, imagine recreating your art out of building blocks that are no smaller than the 2 millimeters, that would represent the maximum resolution possible. Let's also think about stitch count, the cost of embroidery is based on the amount of stitches used to replicate the design. As a guideline a solid square inch is roughly 2,000 stitches.
All projects start with the art and garment.  When initiating a project we take into account the following: Will the art fit onto the desired location on the garment?  Does the changing size of the garment affect that condition? Will the machine and hoop fit on the garment in that location?  Will sewing in that area potentially damage the garment?
Once we've covered the bases on sizing and location we'll digitize the art for embroidery. Digitizing is the process of programming the art in a format that the embroidery machine can use to sew the design out. Think of it like a roadmap that the machine uses to find it's way around the design.


Once the digitizing, measuring and compatibility checks are all wrapped up it's time to start production. In order for the garments to be loaded onto the machine they must first be hooped. Hooping is the process of putting the garment into the frame that then mounts to the machine, the most common types of hoops are hat hoops and flat hoops. Hat hoops are circular to accommodate the the contour shape of headwear and flat hoops are used on 2D objects like jackets and tees. Shown below flats on the left and hats on the right.
Like screen printing quality embroidery is all about set up. Understanding the limitations and advantages then leveraging them to get a desired outcome.
Dandee Fleming
2021-01-29
I've had shirts, hoodies, bags and hats (screens, embroidery and patches) all made at the The Foundry. I love that they are a local Seattle company and that I can drive over and pick up my products right at the shop if I want to. Quick turn around and great prices. I recommend them for all your product needs.
Super great print shop. They were able to steer us in the direction of making a product that would work with the right design. The end results are quality, stitched beanies, one of our finest pieces of merch yet.
Look no further - my business has used shirts and promo items for a couple decades and The Foundry is as professional as they come. It's a relief to know you're dealing with a full staff with modern equipment - 2 auto-presses and sophisticated embroidery machines. The Crash Course on their website is an invaluable tool to prep you for what to expect; scroll down and check it out, it will save everyone time and money. Keep it up!
Jordan Bradley
2020-12-29
Worked with Clint and The Foundry a couple times now for special order projects. They're always responsive, very quick to get projects and mock ups made, and do awesome work. Will definitely be using them again for any embroidery needs we have!
We have worked with the Foundry on several different headware options for our brewery. The owners are very responsive, super knowledgeable about the products and can help with finding the best product for your needs. The quality of embroidering and stitching is on point. We are always happy to support this local business!