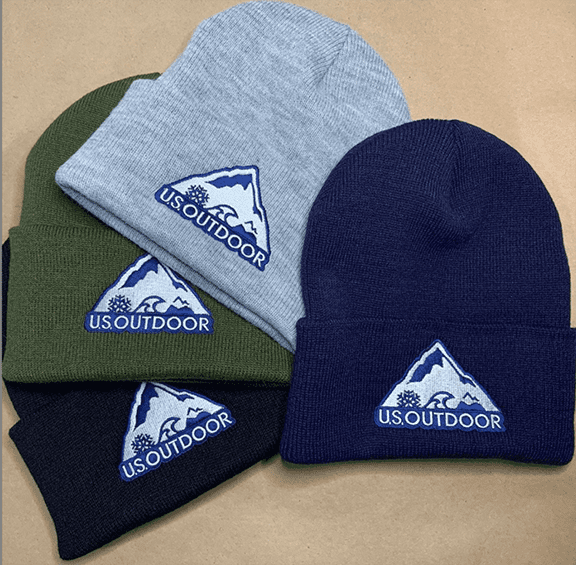 Custom Embroidery Seattle
Embroidered Shirts, Jackets, Hats, Hoodies and More! If you can wear it we can embroider it!
The Foundry Print and Embroidery Shop provides custom embroidery services in the greater Seattle area. We're dedicated to helping businesses, retailers, non-profits, teams, and even bands produce creative, high-quality embroidered garments.
Custom Embroidery Seattle
The Foundry Print and Embroidery Shop provides custom embroidery services in the greater Seattle area. We're dedicated to helping businesses, retailers, non-profits, teams, and even bands produce creative, high-quality embroidered garments.
Our knowledgeable personalized embroidery staff cares about every single project our Seattle facility receives. No matter what we embroider, we want to ensure that the highest quality is there, whether we're creating apparel or promotional products.
Why are we the best when it comes to Seattle embroidery services? Our staff truly values our customers. We want to develop a relationship with you and make sure our work exceeds your expectations. Furthermore, we go out of our way to find the right materials and use state-of-the-art equipment for your project. By providing quality products, committing to our customers wholeheartedly, and holding ourselves accountable, we can create the best customized apparel for your business or team.
Our Seattle embroidery services* include:
Digitizing— Digitizing is the process of converting any image or design into an embroidered product. It's essentially a roadmap for the machine to sew out; we prepare your art for embroidery through our digitizing software, which utilizes thread color match. Then, we'll send you pre-production photos for your approval. The results are crisp, and make for easy reproduction as well.
Art Submission— You'll submit an order to us with your garments and art, and we'll take care of the rest. Your art can be in almost any format; however, we prefer vectors. Because this process can be confusing, please let us know if you have any questions.
If you want fast, reliable, custom embroidery services in the Seattle area, then The Foundry Print and Embroidery Shop is the place for you. No matter your needs, we can make your vision a reality with our personalized embroidery expertise in the Seattle area. Call us today, or send us an email for a quote. We look forward to working with you!
Some basic information on optimizing your embroidery project.
First thing to take into consideration is the resolution limitations of embroidery. The smallest stitch is about 2 – 3 millimeters across or roughly the thickness of a penny and the longest stitch is about 7 millimeters so thickness of a pencil.
Knowing that, imagine recreating your art out of building blocks that are no smaller than the 2 millimeters, that would represent the maximum resolution possible. Let's also think about stitch count, the cost of embroidery is based on the amount of stitches used to replicate the design. As a guideline a solid square inch is roughly 2,000 stitches.
All projects start with the art and garment.  When initiating a project we take into account the following: Will the art fit onto the desired location on the garment?  Does the changing size of the garment affect that condition? Will the machine and hoop fit on the garment in that location?  Will sewing in that area potentially damage the garment?
Once we've covered the bases on sizing and location we'll digitize the art for embroidery. Digitizing is the process of programming the art in a format that the embroidery machine can use to sew the design out. Think of it like a roadmap that the machine uses to find it's way around the design.


Once the digitizing, measuring and compatibility checks are all wrapped up it's time to start production. In order for the garments to be loaded onto the machine they must first be hooped. Hooping is the process of putting the garment into the frame that then mounts to the machine, the most common types of hoops are hat hoops and flat hoops. Hat hoops are circular to accommodate the the contour shape of headwear and flat hoops are used on 2D objects like jackets and tees. Shown below flats on the left and hats on the right.
Like screen printing quality embroidery is all about set up. Understanding the limitations and advantages then leveraging them to get a desired outcome.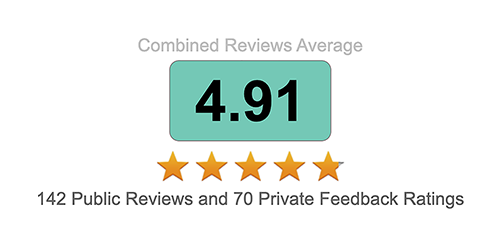 Why work with The Foundry over other shops?
5 things that make The Foundry your top choice.
Ability: Our 4,000 sqft shop is full of top of the line equipment and experienced operators. With garment printing, embroidery, patches, sewing and printed vinyl all in one place we are the one business relationship for all your private label needs.
Creativity: Our staff is passionate about apparel, art and trends both current and classic. This passion drives a know-how in our design and application approach to creating custom apparel. We help take your ideas and put them into a format that is both compatible with and unique to your intentions.
Resourcefulness: We always promote the scenario where quality and affordability meet. There are multiple ways to execute any custom apparel project and you can count on us to plan around the best results for a practical value while maintaining our quality first credo. The Foundry's extensive in-house resources makes for as little 3rd party vendor involvement as possible.
Accountability: We hold ourselves accountable to the quality of product and customer experience. We encourage our customers to share their thoughts to help us meet our commitments and deliver elevated results. Understanding the customers expectations, meeting them and managing concerns is what makes us Seattle's one stop shop for quality custom apparel.
Convenience: It is our job to know the process and be able to convey that information to the customer for their assurance. Our invoicing system outlines all of the garment and print information. We provide detailed mockups for every project with live approval and payment links. As well as due date and shipment tracking all from a single invoice view. This makes staying in know about your project easy and streamlined. We can ship to anywhere in the country or you can pick up from our location in South Seattle.
If you are looking to create the best custom garments and a value rich relationship look no further than The Foundry Print Shop Seattle.