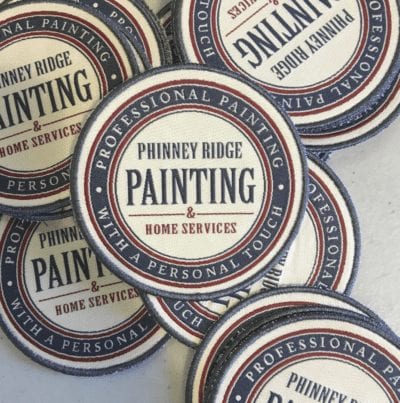 Custom Woven and Embroidered Patches
Here at The Foundry Print Shop we provide a full service custom patch program. This is where design, production and application come together for a complete relationship. Whether it's custom headwear, uniforms of novelty you can be assured that we have you covered.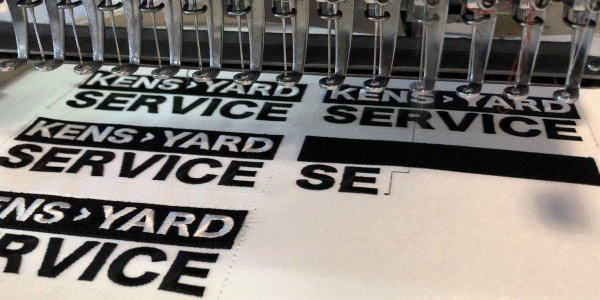 Custom Woven and Embroidered Patches
Here at The Foundry Print Shop we provide a full service custom patch program. This is where design, production and application come together for a complete relationship. Whether it's custom headwear, uniforms of novelty you can be assured that we have you covered.
There are many ways to create a custom patch. Embroidery, woven, printed, PVC and sublimation just to name a few. With so many options we try and consider any limitations created by the art, environment and garment type the patch will be applied to. If it's going on a hat there are size limitations. If it's going on a knit you would want the patch to be pliable and lightweight. There's a lot to think about and that's why we're here to help.
Custom Patch Minimums
Patches are sold by construction type, size and quantity. You will find that the price per unit comes down drastically when higher quantities are produced. This is because so much of the invested resource in making them is time and equipment, not necessarily material. Knowing this you may want to order 100 patches even though your current order is only say 50 hats with patches applied. This will put you at an advantage in overall pricing and future turnaround times. Basic minimus are 50 units but in many instances doing 100 or more can cut the price by as much as 40%.
Turnaround Times on Custom Patches
With that let's talk about turnaround times. Although most patches are made inhouse with a 2 week turn in some cases we'll outsource the patch making to a specialized trim factory. We do this for various reasons but the most prevalent is cost to the customer. This is great for savings and quality but it can add about two weeks to standard turnaround so keep that in mind. In short if you want access to all the options for optimum results give yourself a 30 day lead time when patches are required for your project.
Backing Construction on Custom Patches
Now we can cover backing options. The term 'backing' refers to the reverse side of the patch and there's a few construction options to consider here. The most popular is going to be heatseal also known as iron on. Heatseal specialty backing makes it so the patch can be applied with heat and pressure. Heatseal works surprisingly well in DIY scenarios but we always recommend sewing the patches for a permanent bond. Thi is especially important on garments that see regular wash or intense abrasion. Other popular backing options are going to be hook and loop so velcro and peel and stick, basically a sticker that's a patch.
Custom Patch Borders
There are several ways to put a border on your patch. The most common is called merrow or emblem stitch, this is the chunky piping that you see bordering most custom patches. It's a great look but it only works on simple patch shapes like circles, squares and rectangles. For more complex contour shapes we'll use what is called a satin border. This look similar to a merrow stitch but it doesn't wrap around the edge of the patch like merrow does. With satin borders we laser cut or hot knife the edges to heat seal them from fray.
Custom Patch to Garment Application
This brings us to the last thing I want to touch on and that's garment application options. The most obvious is going to be sewing and we sew patches onto you name it all day every day. We have an array of specialty sewing machines for applying patches to just about anything you can imagine. The lastly when the situation calls for it we have industrial heat pressed capable of applying the optimum heat, pressure and time to ashere iron-on patches. Here's a good article if you'd like to try your hand at sewing them yourself. Instructables Craft : Sew a Patch on a Jacket
We encourage you to get in touch with us with questions and we're happy to help with your next custom patch project.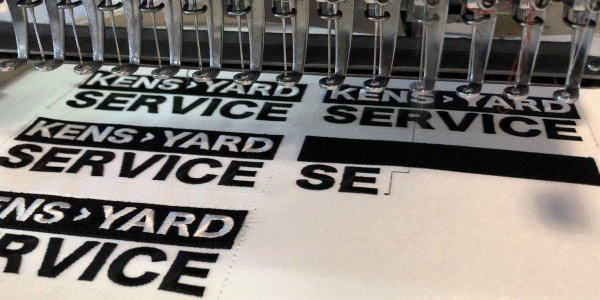 We offer full service patch application with the advantage of start to finish project management. See us for all your custom patch needs and we'll make sure you get world class Foundry service every time.
Custom Woven Labels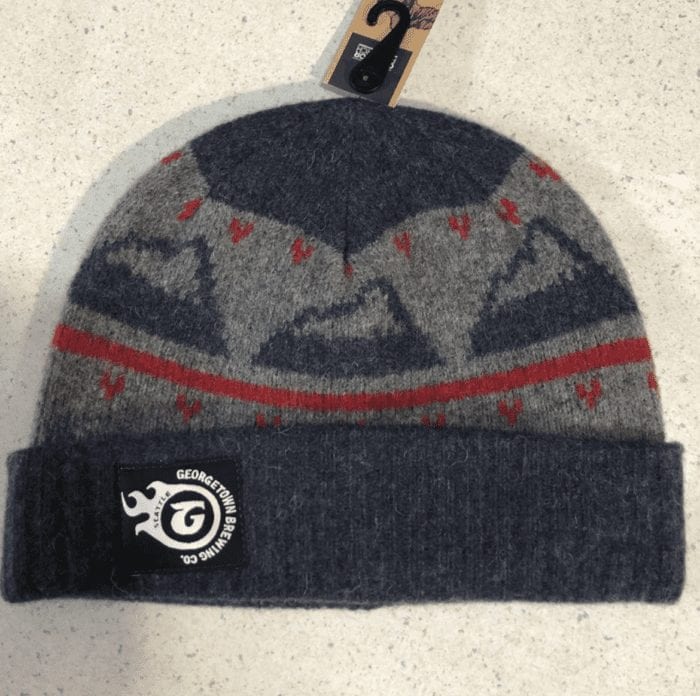 Custom Embroidered Patches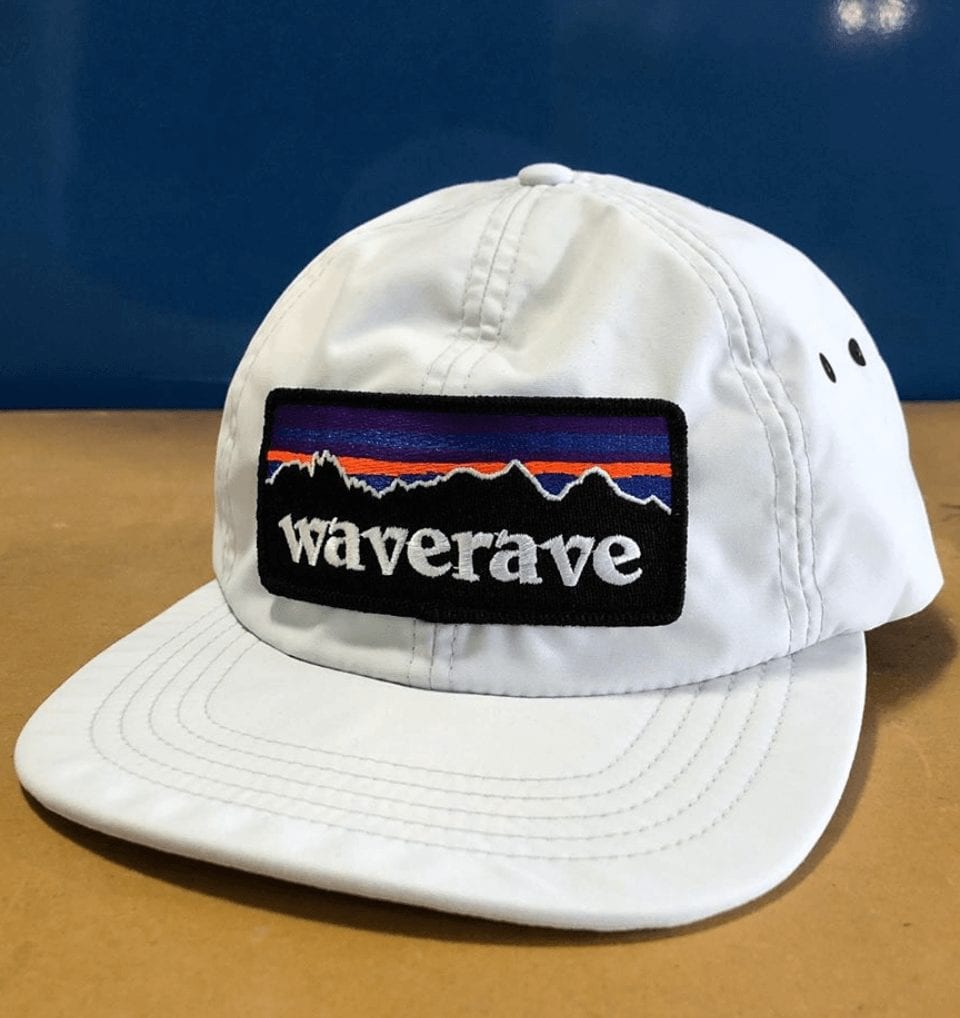 Daisley Gordon
2021-09-02
We've worked with The Foundry for two projects. Logo'ed kitchen towels which we sell and custom embroidered custom aprons for a special group of out staff at Café Campagne We were very happy with the results.
Peter Keckemet
2021-08-30
Great to work with, very helpful in getting concept to product.
Janet Charbonnier
2021-08-24
We love The Foundry! We too are a small business and appreciate working with another small local business. The communication was on spot, our bags and patches were perfect and our job was done in a timely manner. You guys rock!!!
jeremiah robinson
2021-08-04
These guys were awesome to work with! Not only were they more than helpful with the process of getting my shop custom shirts and hats, but also helped with getting the image I wanted to come to life a reality. Very helpful and easy to work with! highly recommend for your next project.
Nina Arranza-Riley
2021-08-03
I chose Foundry out of the many print shops available to us nearby because of their stellar communication and follow-up, plus they made the shirt-making and ordering so easy for me to understand! I have no knowledge of screen printing and shirts whatsoever, but with Clint and Kara's help I was able to pick and design one for my company AND THEY TURNED OUT AMAZING! Seriously, I can't thank you guys enough. The people at the Foundry are kind, helpful, patient and professional, answering my many questions and easing my worries. Project was completed on time and on budget, shipped fast, shirts were comfortable and the designs well printed. I am absolutely going back here in the future.
BS_creativeDir.
2021-05-05
Working with Foundry was a wonderful experience. Clint was professional and he helped us tremendously. I will most definitely do more business with Foundry. Foundry is A1.
Great experience with The Foundry! They were able to do a project super fast and the end result was awesome! I will be working with them again.
Drew Mortenson
2021-03-31
Fantastic customer service with friendly employees and high quality prints. They are great at accommodating for their customers and making sure that everything comes out absolutely perfectly. Definitely recommend for anyone who needs quality screen printing services!
The Foundry ROCKS!! So quick to respond and able to accommodate anything we threw at them! I can't wait to order from the team again!
Marcus Hahnemann
2021-03-29
I got awesome service and some really cool swag for my new business. Forrest talked me through best bang for my buck and with some high-quality items. The logos turned out great in my members at the Cle Elum Back9 love the gear. I've already had to re-order some more gear.