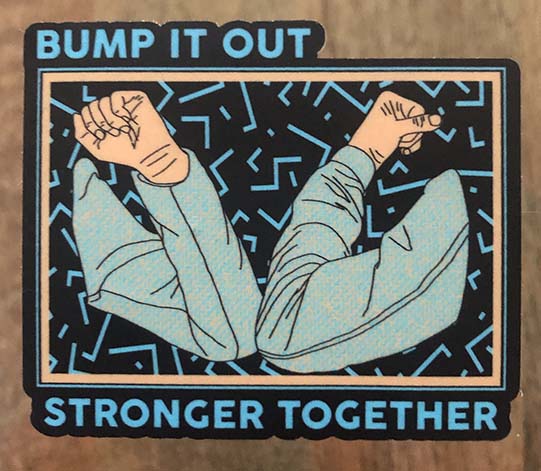 Custom Printed Stickers and Transfers Seattle
In addition to screen printing and embroidery we produce high quality decals and transfers. Our top of the line Roland Truevis Printer has a 30 in wide print capability and the vibrance of true CMYK solvent ink at 900 dPI ideal for custom stickers and digital printed garment transfers.
Let's do a quick one over on vinyl basics before dropping into pricing for those that are not familiar with this application. Below are the vinyl types and a description of their best use practices. We'll avoid technical terms to keep this simple.
Custom Printed Decal Vinyl
Commonly referred to as "stickers" these are what you're going to slap on your skateboard, your car window or the chair lift tower. These fall into two different types: laminated and non laminated. Laminating is a shield against UV and abrasion, it's a top sheet applied to keep the inks from fading or getting scuffed up. Lamination also provides a nice matte look and gives the decal some structure so it's easier to apply. You can expect a laminated sticker to last between 7-10 years and a non-laminated sticker to last between 2-3 years before they start to crack up or loose color. I'll add here that we only stock premium calendared custom printed sticker vinyl so you can expect the best performance possible.
Lamination is great for protecting your stickers from fading in UV and protects them against abrasion.
Custom Printed Transfer Vinyl
Also known as "printed heat transfers" or "digital transfer" this process is used to apply art to fabric sub-straights like apparel and accessories. Now you're probably asking why not just screen-print on those items. Well not all materials will tolerate the heat needed to cure screen-printing inks and there's plenty of instances where items won't fit onto the screen printing equipment.  Additionally vinyl is more economical in scenarios where you have art with high color counts or a lower minimum ordered. I could go on all day about why printed vinyl is great but I'll spare you guys. Just know this, the printed transfer vinyl is very soft and thin at .045 mm and all the inks and vinyl we use are tested at 60 washes.
Transfer vinyl is a great alternative to screen printing, especially for items that are not often washed like packs hats and other accessories.
Custom Printed Specialty Vinyl
You can go wild here with all the different specialty sub-straights but let's not. Most common specialty systems in our shop are magnetic decals, reflective sticker and heat transfer; and wall and floor decals. We don't specialize in any of the signage type or vehicle wrap vinyl systems, there are several other sign shops in town that we can recommend for that. All specialty systems are priced per case, feel free to hit us up and we'll get you going in the right direction.
Vinyl is a great option for door signage and embellishing drinkware.
Die Cut Vinyl
Die cut stickers and transfers are available for simple single color designs. This process is only compatible with single color vector art. They are great for their durability and bold look. We have both a plotter and a printer plotter system and we'll advise on what system would best suit your needs.
Die cuts have a bold a contrasting look, cut vinyl can last up to 12 years without fading if applied correctly.
Custom Screen Printed Transfers
Screen printed transfers are a great and affordable way to decorate apparel. They utilize screen printing and an adhesive turing your screen prints into a transferable film.
Printed Stickers, Screen Printed Transfers and Custom Die Cuts are all great embellishment options that we offer our customers paired with superior customer service.
The Foundry is Seattle's one stop shop for custom stickers and transfers!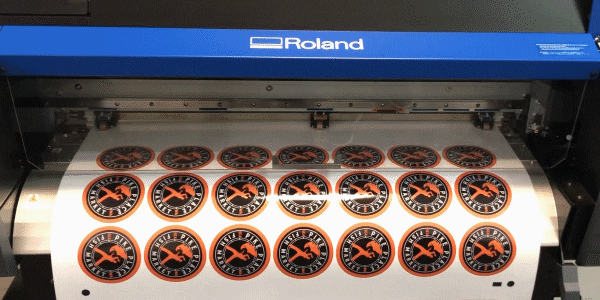 Stickers and Transfers Printed in Seattle
In addition to screen printing and embroidery we produce high quality decals and digital transfers. Our top of the line Roland Truevis Printer has a 30 in wide print capability and the vibrance of true CMYK solvent ink at 900 dPI ideal for custom stickers and digital printed garment transfers.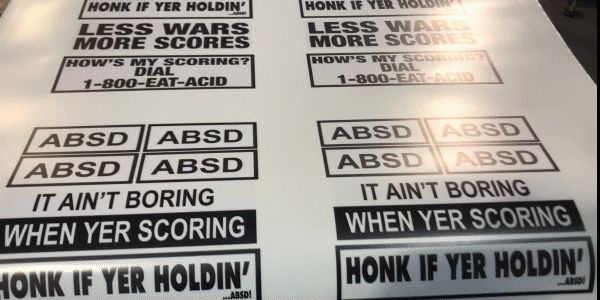 Custom stickers passing through the laminator before going to cut.
The Foundry is your full service Seattle sticker and transfer printer. We offer an array of specialty vinyls and ink transfer systems.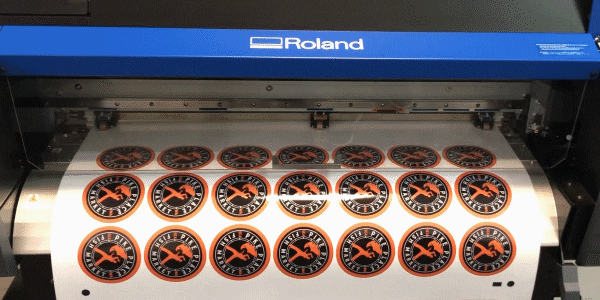 Contour cut digitally printed stickers with UV lamination is a great way to express your brand.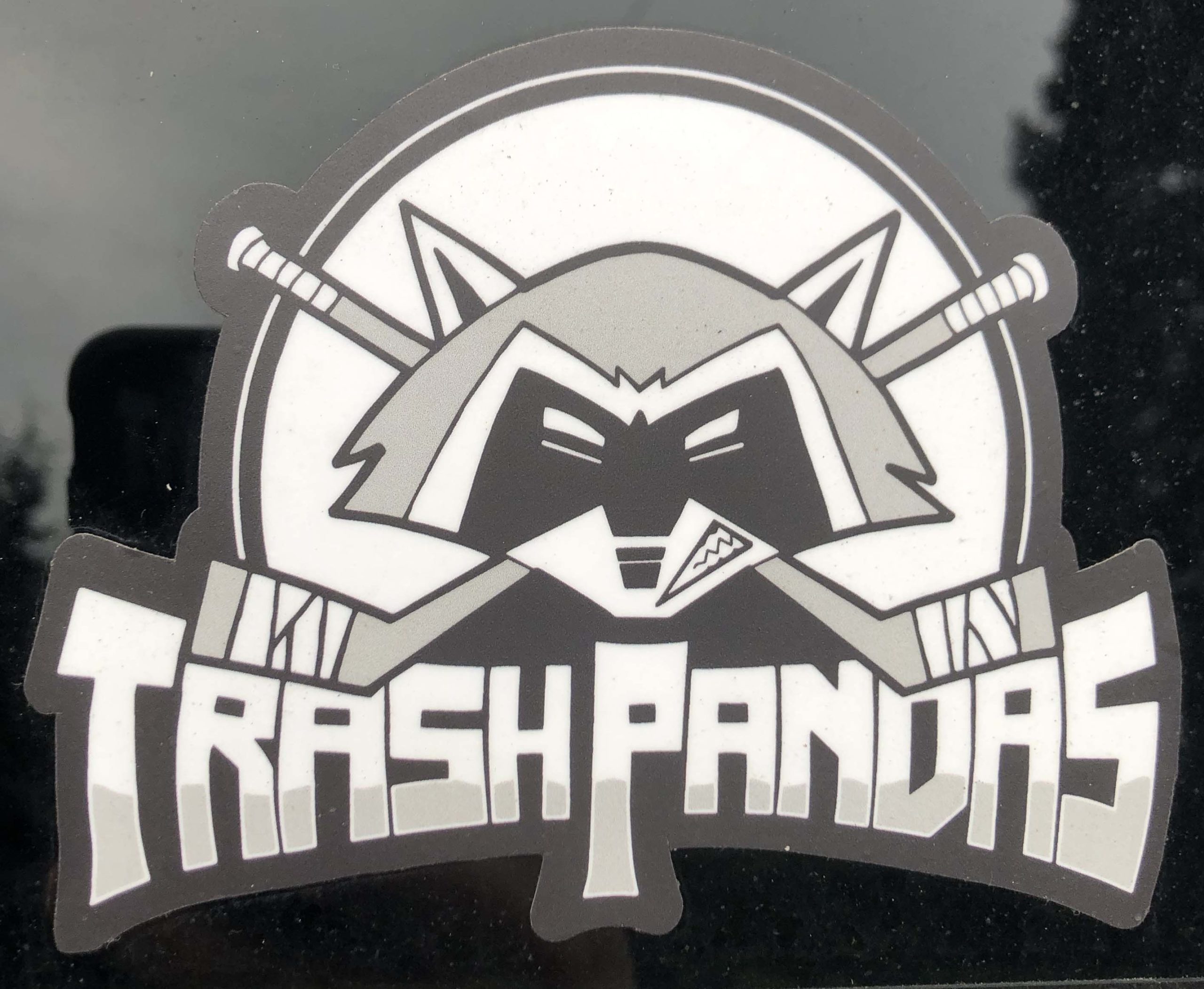 Digitally Printed Transfers are great for object that are not compatible with screen printing.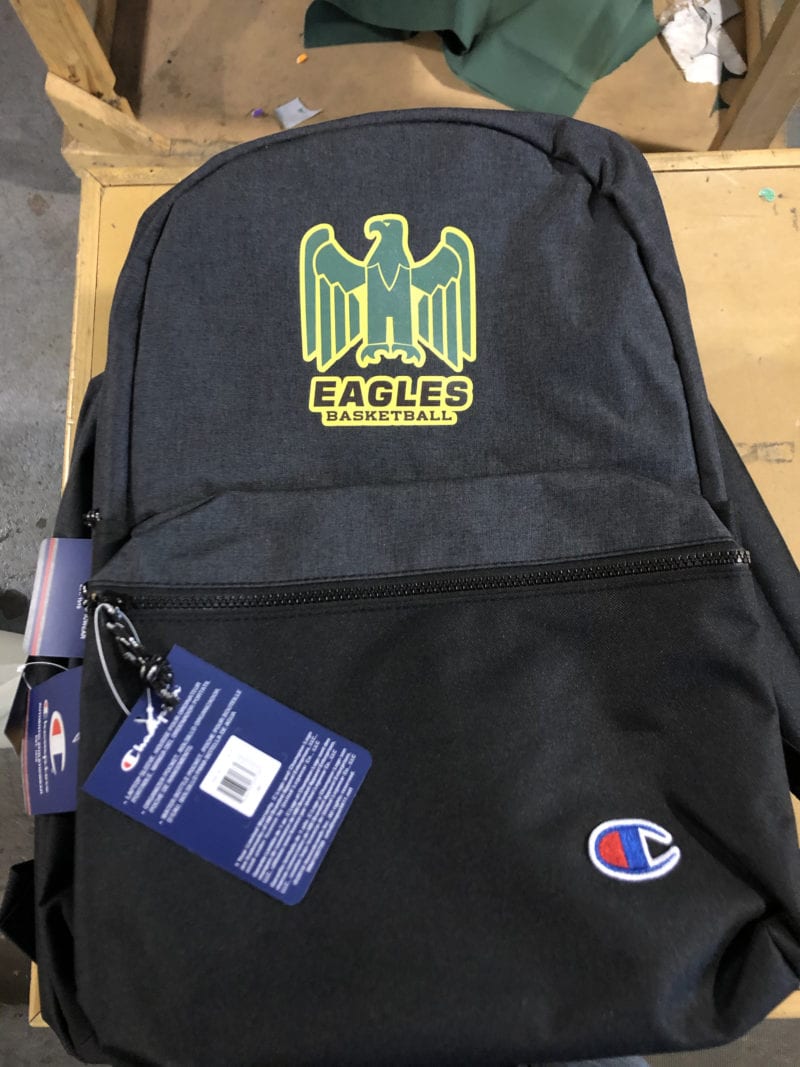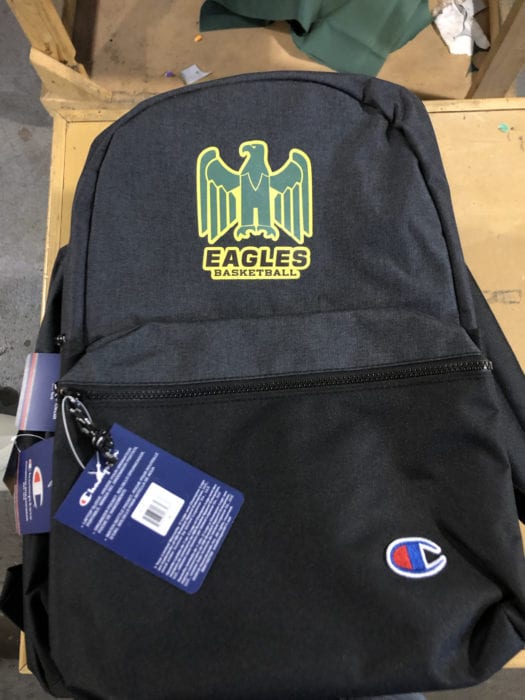 Large decals for cars, trailers and business windows.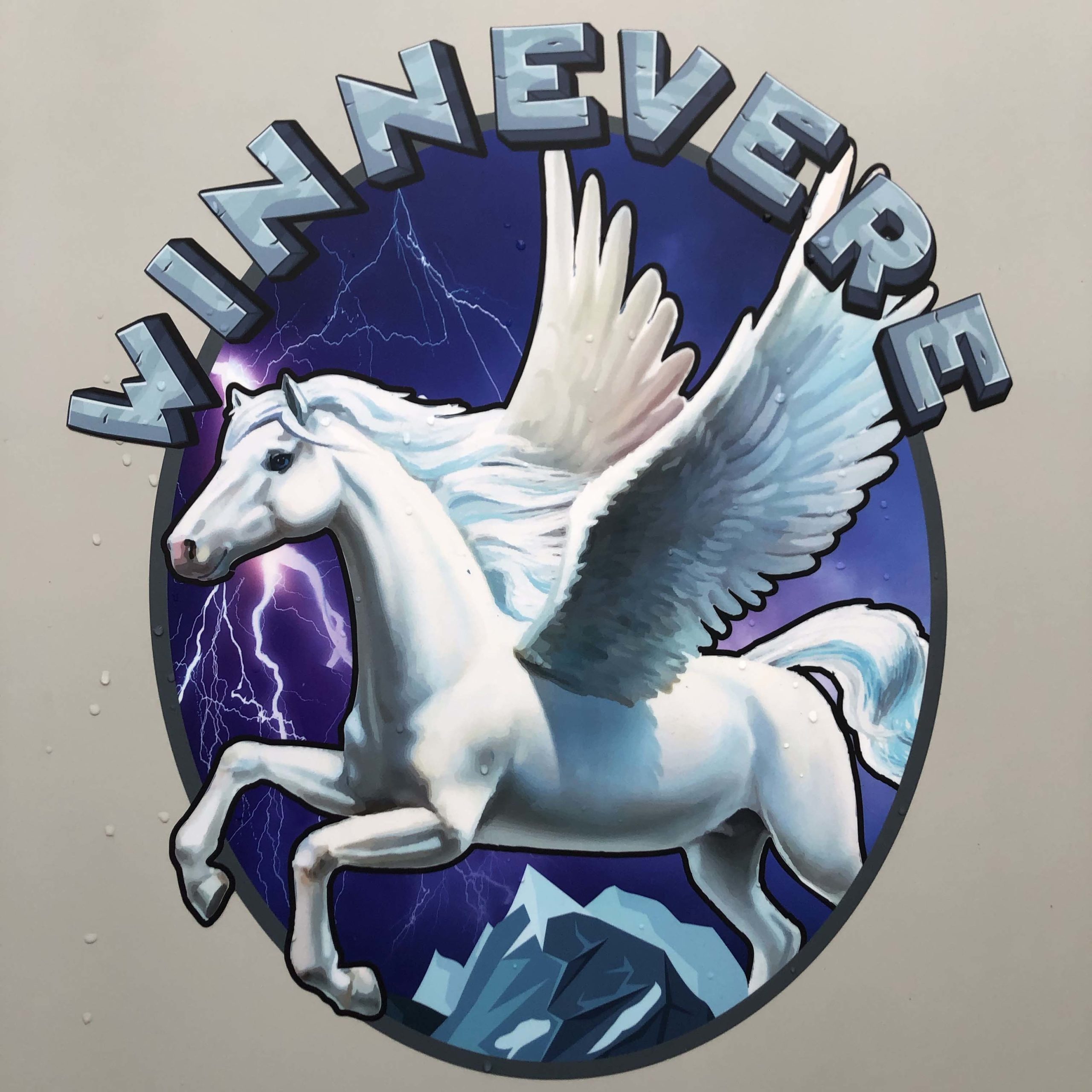 CUSTOM REFLECTIVE STICKERS
Dandee Fleming
2021-01-29
I've had shirts, hoodies, bags and hats (screens, embroidery and patches) all made at the The Foundry. I love that they are a local Seattle company and that I can drive over and pick up my products right at the shop if I want to. Quick turn around and great prices. I recommend them for all your product needs.
Super great print shop. They were able to steer us in the direction of making a product that would work with the right design. The end results are quality, stitched beanies, one of our finest pieces of merch yet.
Look no further - my business has used shirts and promo items for a couple decades and The Foundry is as professional as they come. It's a relief to know you're dealing with a full staff with modern equipment - 2 auto-presses and sophisticated embroidery machines. The Crash Course on their website is an invaluable tool to prep you for what to expect; scroll down and check it out, it will save everyone time and money. Keep it up!
Jordan Bradley
2020-12-29
Worked with Clint and The Foundry a couple times now for special order projects. They're always responsive, very quick to get projects and mock ups made, and do awesome work. Will definitely be using them again for any embroidery needs we have!
We have worked with the Foundry on several different headware options for our brewery. The owners are very responsive, super knowledgeable about the products and can help with finding the best product for your needs. The quality of embroidering and stitching is on point. We are always happy to support this local business!