Custom Woven Labels Seattle
Are you looking for an elevated level of branding or unique logo placements. Woven labels are a great way to add highly customized aesthetic to your garment projects.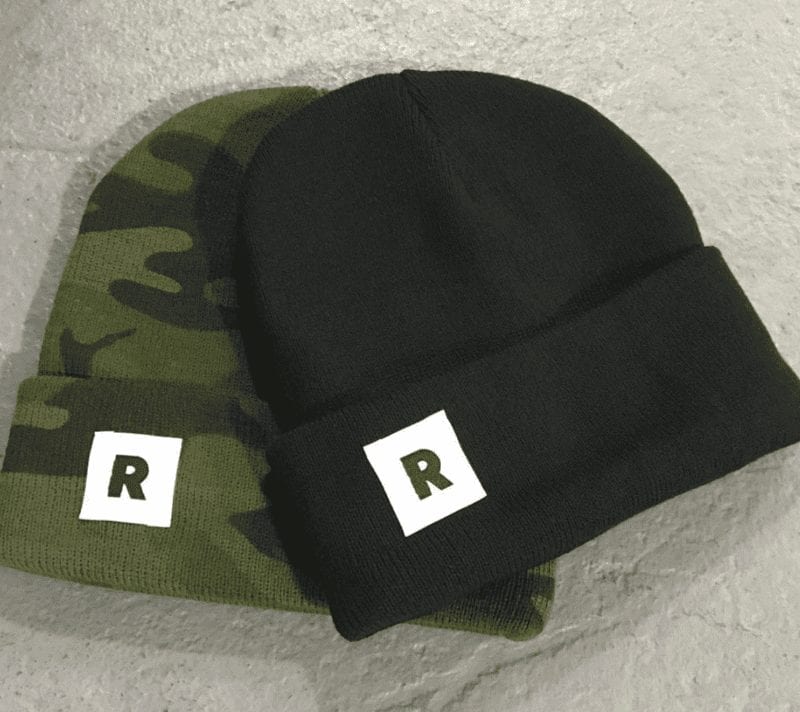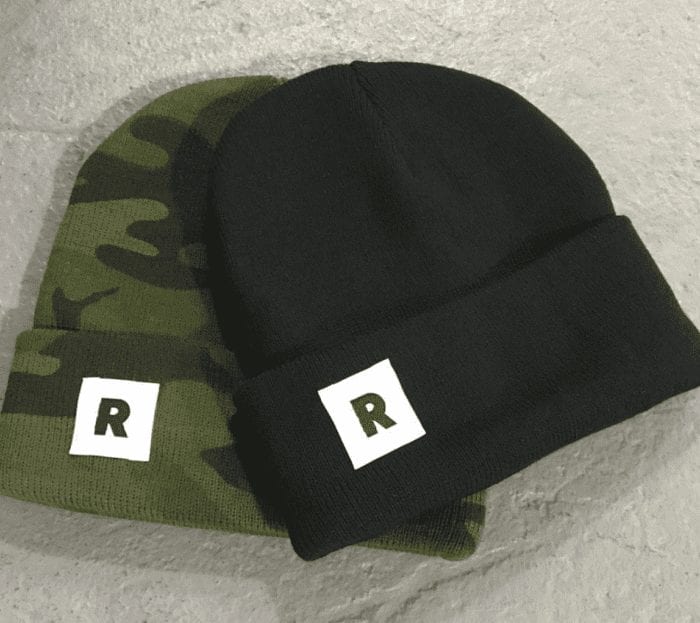 Custom Woven Labels Seattle
Are you looking for an elevated level of branding or unique logo placements. Woven labels are a great way to add highly customized aesthetic to your garment projects.
Unlike an embroidered patches that are typically machine embroidered into a twill material, woven labels are loomed like a cloth. This process makes them very soft and seals the edges, it also allows for a higher level of detail than your traditional embroidered patch. Woven labels are a great way to decorate custom beanies, custom hats and custom apparel.
Types of custom woven labels and ways to use them.
The most popular type of woven label is going to be a flat end fold label. This is a flat label that is sewn on two or all four sides. These are great for custom headwear such as custom beanies and custom ball caps. They are also a great way to add logo detail to custom fleece and custom jackets.
Another very popular style is going to be the book fold label, these are great for shirt hems, pockets, sleeves, the sweatbands on ball caps and fold beanies. When we set up your fold labels also know as clip labels we can lay them out so your art is right side up regardless of the orientation it's attached in.
Center fold labels are very similar without the end folded, there are typically used as care and size labels, we would sew them into the collar of your tee or fleece. When we set up your fold labels we can lay them out so your art is right side up regardless of the orientation it's attached in. We provide a digital mockup and when requested a photo proof with every project.
The advantage to working with The Foundry.
Our Seattle based facility has the capability to sew woven labels to almost any type of garment. We have machines specifically designed to sew woven labels to hats without crushing the crown and computerized machines that make sewing clip and flat woven labels a snap. The advantage of working with a business like ours that knows the design, the construction and the application is crucial to getting the most out of your next woven label project.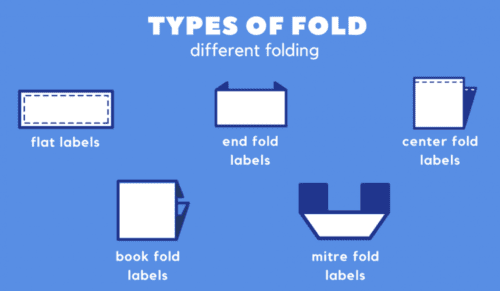 See us for all your woven labels needs and you'll get expert customer service from start to finish.
Custom Size and Care Labels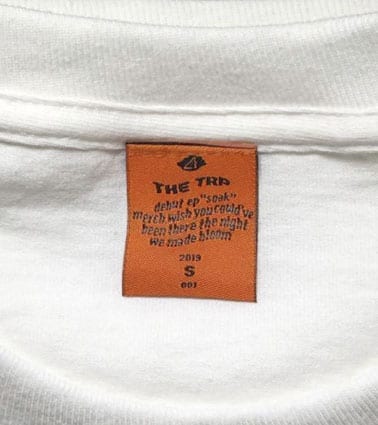 Custom Woven Labels for Hats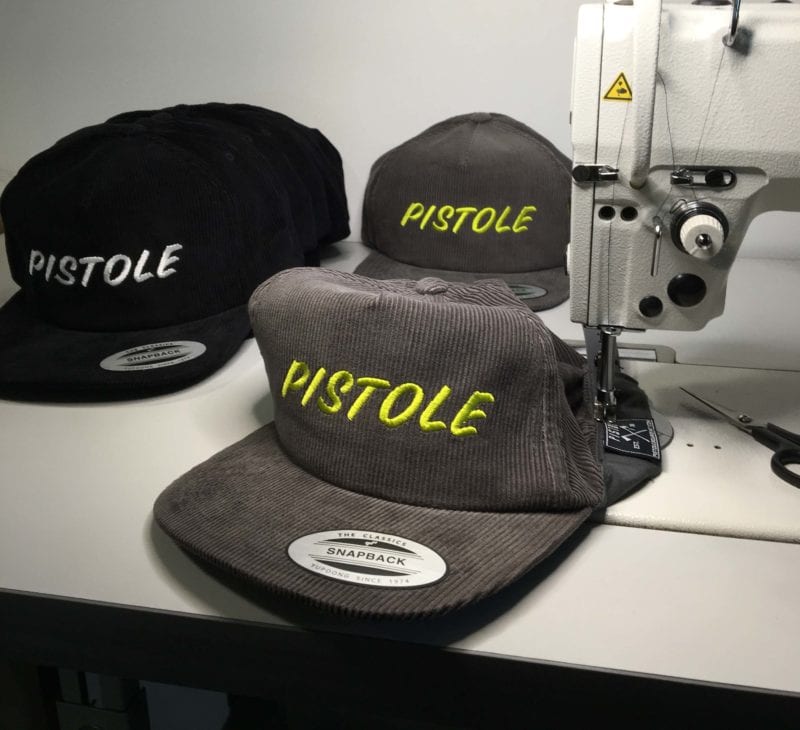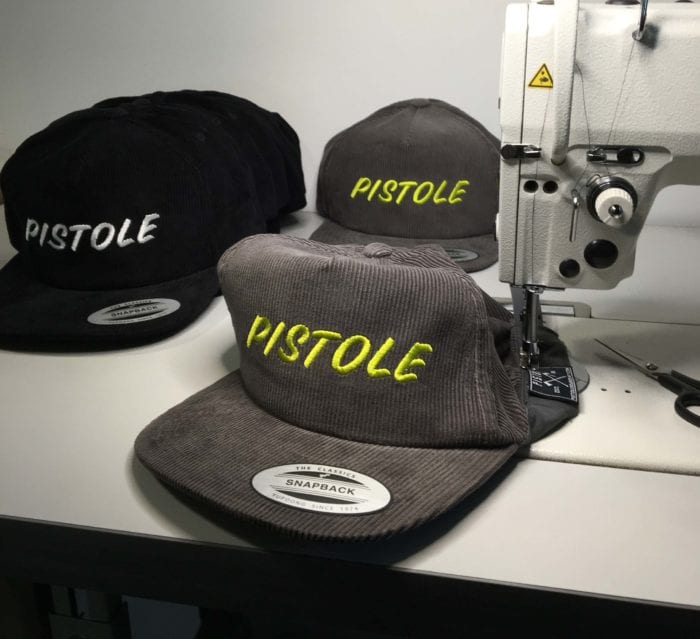 Custom Woven Flat Labels for Apparel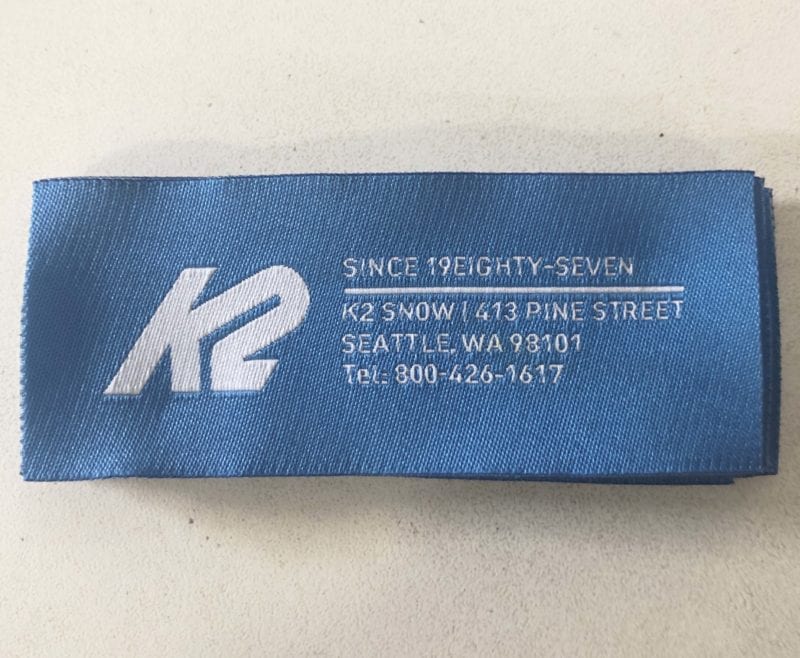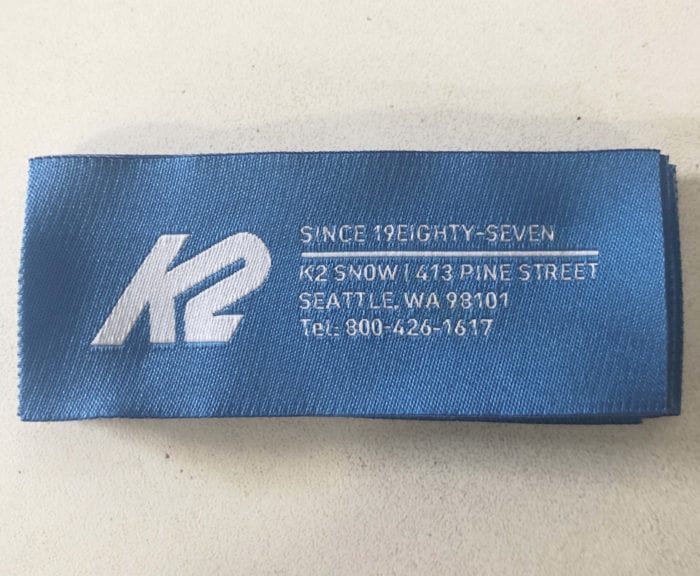 Why work with The Foundry over other shops?
Ability: Our 4,000 sqft shop is full of top of the line equipment and experienced operators. With garment printing, embroidery, patches, sewing and printed vinyl all in one place we are the one business relationship for all your private label needs.
Creativity: Our staff is passionate about apparel, art and trends both current and classic. This passion drives a know-how in our design and application approach to creating custom apparel. We help take your ideas and put them into a format that is both compatible with and unique to your intentions.
Resourcefulness: We always promote the scenario where quality and affordability meet. There are multiple ways to execute any custom apparel project and you can count on us to plan around the best results for a practical value while maintaining our quality first credo. The Foundry's extensive in-house resources makes for as little 3rd party vendor involvement as possible.
Accountability: We hold ourselves accountable to the quality of product and customer experience. We encourage our customers to share their thoughts to help us meet our commitments and deliver elevated results. Understanding the customers expectations, meeting them and managing concerns is what makes us Seattle's one stop shop for quality custom apparel.
Convenience: It is our job to know the process and be able to convey that information to the customer for their assurance. Our invoicing system outlines all of the garment and print information. We provide detailed mockups for every project with live approval and payment links. As well as due date and shipment tracking all from a single invoice view. This makes staying in know about your project easy and streamlined. We can ship to anywhere in the country or you can pick up from our location in South Seattle.
If you are looking to create the best custom garments and a value rich relationship look no further than The Foundry Print Shop Seattle.
Our Service Area Includes: Seattle | Olympia | Spokane | Bellevue | Everett | Bellingham | Tacoma | Vancouver | Whitefish | Portland | Tri-Cities
EXCELLENT Based on 93 reviews.
Daisley Gordon
2021-09-02
We've worked with The Foundry for two projects. Logo'ed kitchen towels which we sell and custom embroidered custom aprons for a special group of out staff at Café Campagne We were very happy with the results.
Peter Keckemet
2021-08-30
Great to work with, very helpful in getting concept to product.
Janet Charbonnier
2021-08-24
We love The Foundry! We too are a small business and appreciate working with another small local business. The communication was on spot, our bags and patches were perfect and our job was done in a timely manner. You guys rock!!!
jeremiah robinson
2021-08-04
These guys were awesome to work with! Not only were they more than helpful with the process of getting my shop custom shirts and hats, but also helped with getting the image I wanted to come to life a reality. Very helpful and easy to work with! highly recommend for your next project.
Nina Arranza-Riley
2021-08-03
I chose Foundry out of the many print shops available to us nearby because of their stellar communication and follow-up, plus they made the shirt-making and ordering so easy for me to understand! I have no knowledge of screen printing and shirts whatsoever, but with Clint and Kara's help I was able to pick and design one for my company AND THEY TURNED OUT AMAZING! Seriously, I can't thank you guys enough. The people at the Foundry are kind, helpful, patient and professional, answering my many questions and easing my worries. Project was completed on time and on budget, shipped fast, shirts were comfortable and the designs well printed. I am absolutely going back here in the future.