Screen Printed and Embroidered Jackets
There are many ways to custom logo jackets, safety vests and windbreakers. Water-resistant materials are awesome because they protect you from outside conditions however those same properties that make them weatherproof can also make them difficult to print and embroider.
Knowing the right way to handle these water-resistant materials is essential to a successful printed or embroidered outerwear project. Taking it from the top the two most important things to think about are; does the logo impression compromise the weatherproof attributes of the garment and or does the technical attributes of the garment affect the logo impression.
What are the adverse effects of printing, sewing patches and embroidery on jackets and other shell like materials?
So the same properties that repel water also repel inks, this is why we use a special additive that helps the inks adhere to the materials. This is called nylabond and it's added to the ink during production. Nylabone can also assist with curing allowing the ink to setup at a lower temperature, this is good because exposing technical materials to high temps for curing can damage them.  In some cases we'll also use a solution to remove any DWR coating from material before printing.
Sealing embroidery to protect the integrity of waterproof or water-repellent fabrics when you embroider or sew on them.
If the garment we're embroidering or sewing patches and labels to is purposed for intensive outdoor exposure you will want to consider sealing the stitches. During the embroidery and sewing process the needle and tread perforate the material, this can allow outside elements through the shell. To prevent this we laminate the stitches from the inside with a film and in some cases also treat the top thread or patch with a water-resistant arousal. This will prevent wind and moisture from penetrating the fabric.
Beware of sublimation issues with polyester rich garments.
Sublimation and dye migration are common issues when screen printing nylon and other materials with synthetic content. Essentially what this means is that when the garment is heated up during any ink curing process the dye in the garment become gaseous and discolours the print. This is particularly an issue on any product that has a loose (budget) dye or is pattern dyed. The first line of defense against dye migration and unwanted sublimation is specially formulated inks.  Low cure inks are a great solution because they lower the temps needed in curing. This mitigates some of the heat exposure to the garment. Barrier base plate inks are also very effective, this is a special ink that prints under your art preventing the dye from moving up through the ink.
Screen printed, die cut and digitally printed heat transfers are also a great solution for technical materials.
Transfers are a very effective system due to their ease in application methods. In many instances a product won't fit onto the hooping system that attaches to the machine for custom embroidery. Also many product that are three dimensional or overly heat sensitive cannot run down the textile dryer to cure conventional screen prints. These are the situations that make custom heat transfers a great option because the heat use to apply them is isolated to the print area. We've used heat transfers to logo koozies, coolers, packs and bags and all types of accessories and apparel and only use when transfers are an optimal application. Heat Transfers are also the only way to apply OSHA and ANSI approved reflective.
There's always a right and wrong way to do things and when you work with The Foundry you can be sure that we're working with the best tech to achieve success for your projects. Thanks for reading!
Screen Printed Jackets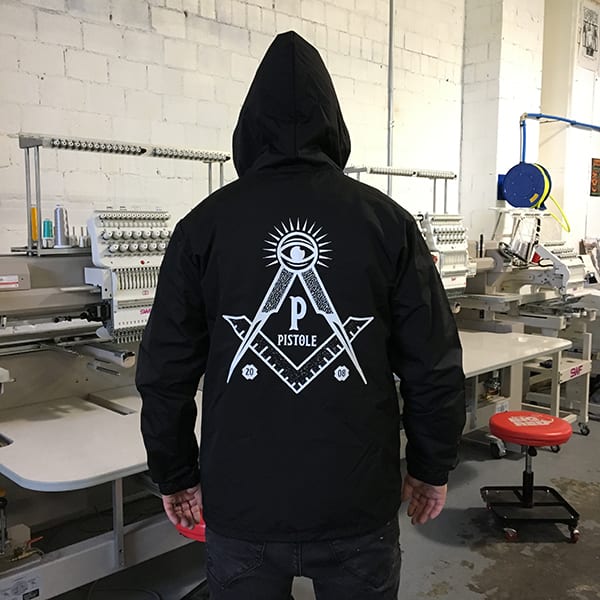 Embroidered Jacket Backs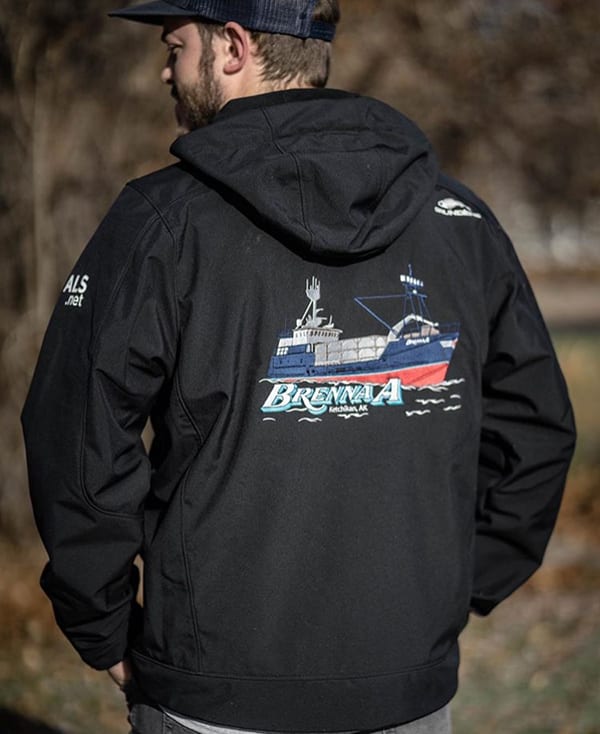 Printed Reflective Vests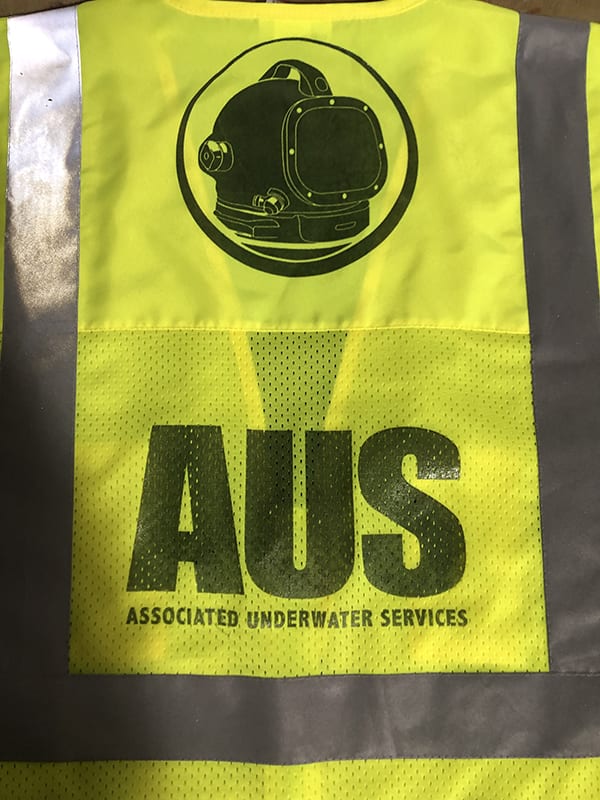 Dandee Fleming
2021-01-29
I've had shirts, hoodies, bags and hats (screens, embroidery and patches) all made at the The Foundry. I love that they are a local Seattle company and that I can drive over and pick up my products right at the shop if I want to. Quick turn around and great prices. I recommend them for all your product needs.
Super great print shop. They were able to steer us in the direction of making a product that would work with the right design. The end results are quality, stitched beanies, one of our finest pieces of merch yet.
Look no further - my business has used shirts and promo items for a couple decades and The Foundry is as professional as they come. It's a relief to know you're dealing with a full staff with modern equipment - 2 auto-presses and sophisticated embroidery machines. The Crash Course on their website is an invaluable tool to prep you for what to expect; scroll down and check it out, it will save everyone time and money. Keep it up!
Jordan Bradley
2020-12-29
Worked with Clint and The Foundry a couple times now for special order projects. They're always responsive, very quick to get projects and mock ups made, and do awesome work. Will definitely be using them again for any embroidery needs we have!
We have worked with the Foundry on several different headware options for our brewery. The owners are very responsive, super knowledgeable about the products and can help with finding the best product for your needs. The quality of embroidering and stitching is on point. We are always happy to support this local business!