Screen Printed and Embroidered Jackets
There are many ways to custom logo jackets, safety vests and windbreakers. Water-resistant materials are awesome because they protect you from outside conditions however those same properties that make them weatherproof can also make them difficult to print and embroider.
Knowing the right way to handle these water-resistant materials is essential to a successful printed or embroidered outerwear project. Taking it from the top the two most important things to think about are; does the logo impression compromise the weatherproof attributes of the garment and or does the technical attributes of the garment affect the logo impression.
What are the adverse effects of printing, sewing patches and embroidery on jackets and other shell like materials?
So the same properties that repel water also repel inks, this is why we use a special additive that helps the inks adhere to the materials. This is called nylabond and it's added to the ink during production. Nylabone can also assist with curing allowing the ink to setup at a lower temperature, this is good because exposing technical materials to high temps for curing can damage them.  In some cases we'll also use a solution to remove any DWR coating from material before printing.
Sealing embroidery to protect the integrity of waterproof or water-repellent fabrics when you embroider or sew on them.
If the garment we're embroidering or sewing patches and labels to is purposed for intensive outdoor exposure you will want to consider sealing the stitches. During the embroidery and sewing process the needle and tread perforate the material, this can allow outside elements through the shell. To prevent this we laminate the stitches from the inside with a film and in some cases also treat the top thread or patch with a water-resistant arousal. This will prevent wind and moisture from penetrating the fabric.
Beware of sublimation issues with polyester rich garments.
Sublimation and dye migration are common issues when screen printing nylon and other materials with synthetic content. Essentially what this means is that when the garment is heated up during any ink curing process the dye in the garment become gaseous and discolours the print. This is particularly an issue on any product that has a loose (budget) dye or is pattern dyed. The first line of defense against dye migration and unwanted sublimation is specially formulated inks.  Low cure inks are a great solution because they lower the temps needed in curing. This mitigates some of the heat exposure to the garment. Barrier base plate inks are also very effective, this is a special ink that prints under your art preventing the dye from moving up through the ink.
Screen printed, die cut and digitally printed heat transfers are also a great solution for technical materials.
Transfers are a very effective system due to their ease in application methods. In many instances a product won't fit onto the hooping system that attaches to the machine for custom embroidery. Also many product that are three dimensional or overly heat sensitive cannot run down the textile dryer to cure conventional screen prints. These are the situations that make custom heat transfers a great option because the heat use to apply them is isolated to the print area. We've used heat transfers to logo koozies, coolers, packs and bags and all types of accessories and apparel and only use when transfers are an optimal application. Heat Transfers are also the only way to apply OSHA and ANSI approved reflective.
There's always a right and wrong way to do things and when you work with The Foundry you can be sure that we're working with the best tech to achieve success for your projects. Thanks for reading!
Screen Printed Jackets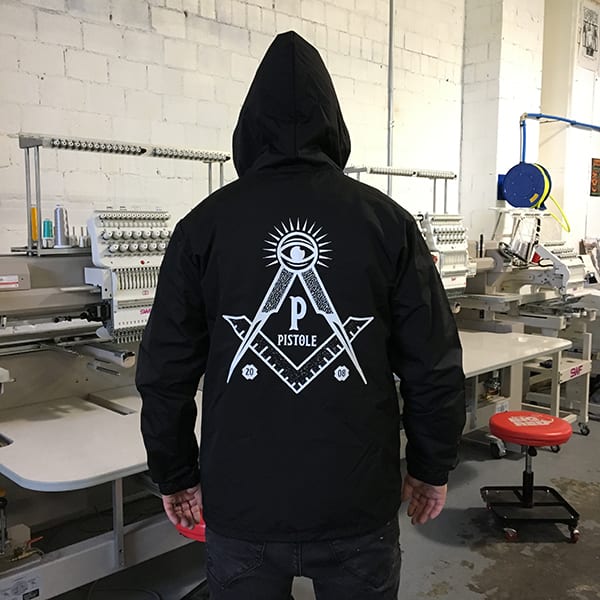 Embroidered Jacket Backs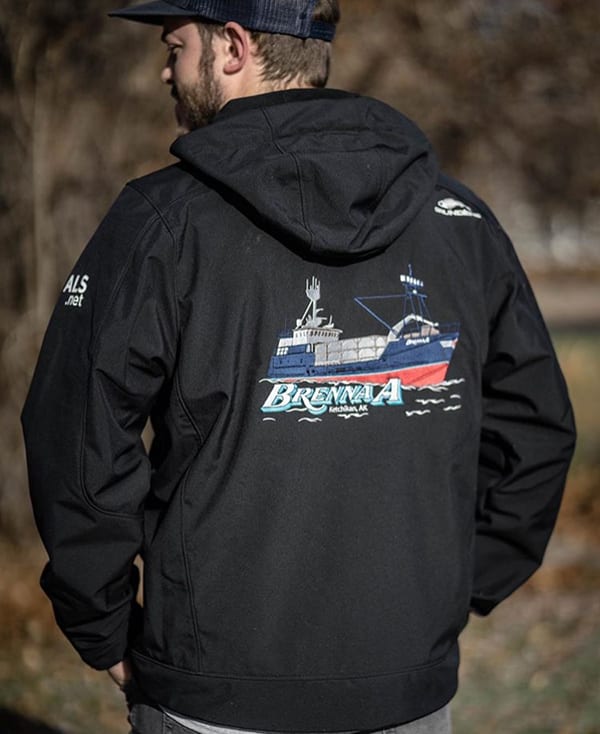 Printed Reflective Vests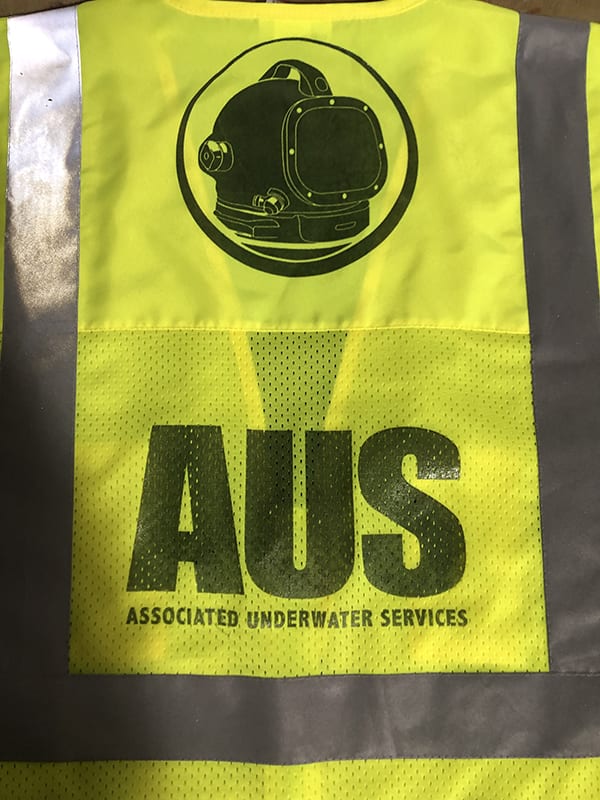 Daisley Gordon
2021-09-02
We've worked with The Foundry for two projects. Logo'ed kitchen towels which we sell and custom embroidered custom aprons for a special group of out staff at Café Campagne We were very happy with the results.
Peter Keckemet
2021-08-30
Great to work with, very helpful in getting concept to product.
Janet Charbonnier
2021-08-24
We love The Foundry! We too are a small business and appreciate working with another small local business. The communication was on spot, our bags and patches were perfect and our job was done in a timely manner. You guys rock!!!
jeremiah robinson
2021-08-04
These guys were awesome to work with! Not only were they more than helpful with the process of getting my shop custom shirts and hats, but also helped with getting the image I wanted to come to life a reality. Very helpful and easy to work with! highly recommend for your next project.
Nina Arranza-Riley
2021-08-03
I chose Foundry out of the many print shops available to us nearby because of their stellar communication and follow-up, plus they made the shirt-making and ordering so easy for me to understand! I have no knowledge of screen printing and shirts whatsoever, but with Clint and Kara's help I was able to pick and design one for my company AND THEY TURNED OUT AMAZING! Seriously, I can't thank you guys enough. The people at the Foundry are kind, helpful, patient and professional, answering my many questions and easing my worries. Project was completed on time and on budget, shipped fast, shirts were comfortable and the designs well printed. I am absolutely going back here in the future.
BS_creativeDir.
2021-05-05
Working with Foundry was a wonderful experience. Clint was professional and he helped us tremendously. I will most definitely do more business with Foundry. Foundry is A1.
Great experience with The Foundry! They were able to do a project super fast and the end result was awesome! I will be working with them again.
Drew Mortenson
2021-03-31
Fantastic customer service with friendly employees and high quality prints. They are great at accommodating for their customers and making sure that everything comes out absolutely perfectly. Definitely recommend for anyone who needs quality screen printing services!
The Foundry ROCKS!! So quick to respond and able to accommodate anything we threw at them! I can't wait to order from the team again!
Marcus Hahnemann
2021-03-29
I got awesome service and some really cool swag for my new business. Forrest talked me through best bang for my buck and with some high-quality items. The logos turned out great in my members at the Cle Elum Back9 love the gear. I've already had to re-order some more gear.