Alright let's talk about black ink. When most art is native to white paper and black pen it's important to understand the best practices and systems when it comes to printing black.
Black ink is awesome because you can do so much with it. Think of it like this, your shirt color is your highlight, your print color is your shadow and any midtones are simulated with either print or shirt color. In the example below you'll see a halftone photo of the man in black himself Johnny Cash using halftones with a single black screen. You can apply this same method by printing the highlights on a dark garment.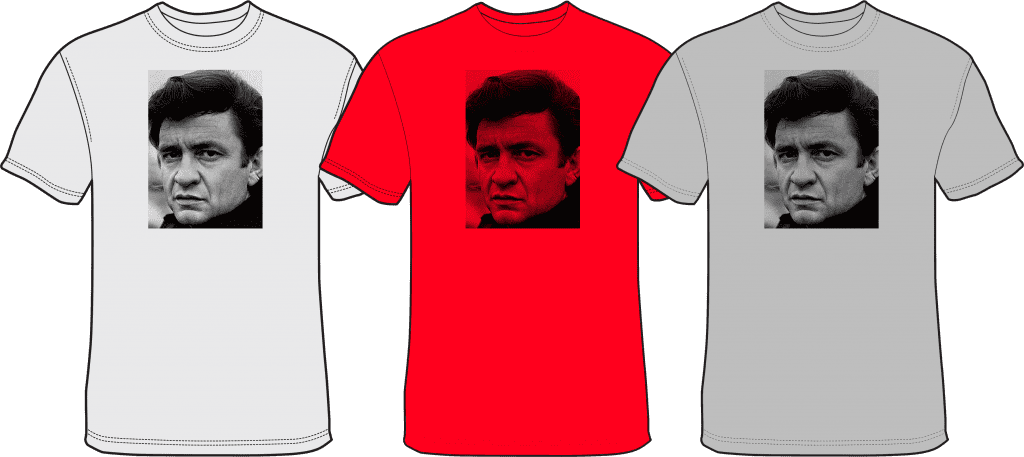 This is important to understand for two very crucial reasons. First the cost of screen printing goes up with the amount of colors you want to print and more importantly you're asking someone to wear your shirts so less is more when it comes to ink.
Another great attribute of black ink is that it's very opaque and far less finicky than other lighter colors so plastisol black goes down very thin and water base black prints on just about anything that isn't hydrophobic making for a very soft and durable print.
When you're envisioning your screen printed art try and think of how the print will affect the functionality of the garment and a little goes a long way with black screen printing ink.
Thanks for reading!