Custom Printed Tee Shirts and Long Sleeves Seattle
Custom tee shirts are at the core of our business. It's how we got our start! Since 2010 providing the best custom tee shirts has been our passion or possibly an obsession. Custom printed long sleeves, tank tops and custom printed pocket tees, we do it all.
Things have changed since the days of single use box tees. The consumer's expectations for fabrics and fits has refined and the trend of making essentially landfill as promotional products is less appealing to the public than ever.
Sourcing better fitting shirts brings a lot of value to your custom tee shirt project.
That's why we're here, because we believe that it can be done better. It doesn't even have to cost more, it just has to be more thought out. Better ink systems, better screen printing and better garments. Let's make something that stands out and has an a aesthetic that shows effort and creativity. If your custom tee shirts are for promoting your brand or ideas then quality and thoughtfulness should be elemental.
All custom shirt projects start with the garment. A quality blank garment is a quality custom apparel project.
Finding the right styles that fits the value expectations for the project can be difficult. This is why we've built an extensive customizable garments catalog. So our customers can view real time pricing, inventory levels and review garment details in their own space. We give you the tools to make the right selections in apparel for your custom print projects and we're always here to assist when you're ready.
Come to use with something you already own or a brand that you already trust and we can find exact or like sourcing to match your preferences. We make ourselves available to assist in your decision making all while supporting your vision. Garments 101 is a great place to start your perfect shirt blank search.
We want to help you find the perfect printable shirt blank for your project!
Contemporary and unisex tees are the most popular styles that we sell. They are typically made of a finer material making them softer and more comfortable to wear. You'll find the fits, fabric blends and colors are a little more modern here than with your basic tees. Another advantage to contemporary fabrics is that they shrink less in the wash and print far better due to their higher thread count.
Now contemporary tees are not all slender fit like the unisex tees. When we say contemporary all we mean is that they are of a modern construction and fit. There are plenty of contemporary styles out there that are cut with a relaxed fit and made of a heavier but still soft material. The thought that a courser material is more durable is a miss conception. In knits, higher thread counts have a tighter weave, longer fibers and far better color retention properties.
Not all shirts are made equally and quality shirts yield quality prints.
Let me make a final point here though. We are not exactly saying that there isn't a place for the basic tee of our forefathers. Some people really love the classic fit and less sheer fabric of the original tee shirt. Supporting the idea that sustainability and quality are one in the same is about giving people what they want. Know your audience, a long lasting tee is a tee that's loved.
The custom tee that lasts is the custom tee that's loved.
That's the thoughtfulness part of the equation. Most print shops are going to sell you basic tees because they are easily obtained and produce the highest margins for the least amount of sourcing work. Not because they are the best option for the end user. Raising your expectations of the customers is to our mission. To bring custom apparel into a future where locally made is the best made.
Feel free to reach out with any questions and we'll be happy to help.
Thanks for reading.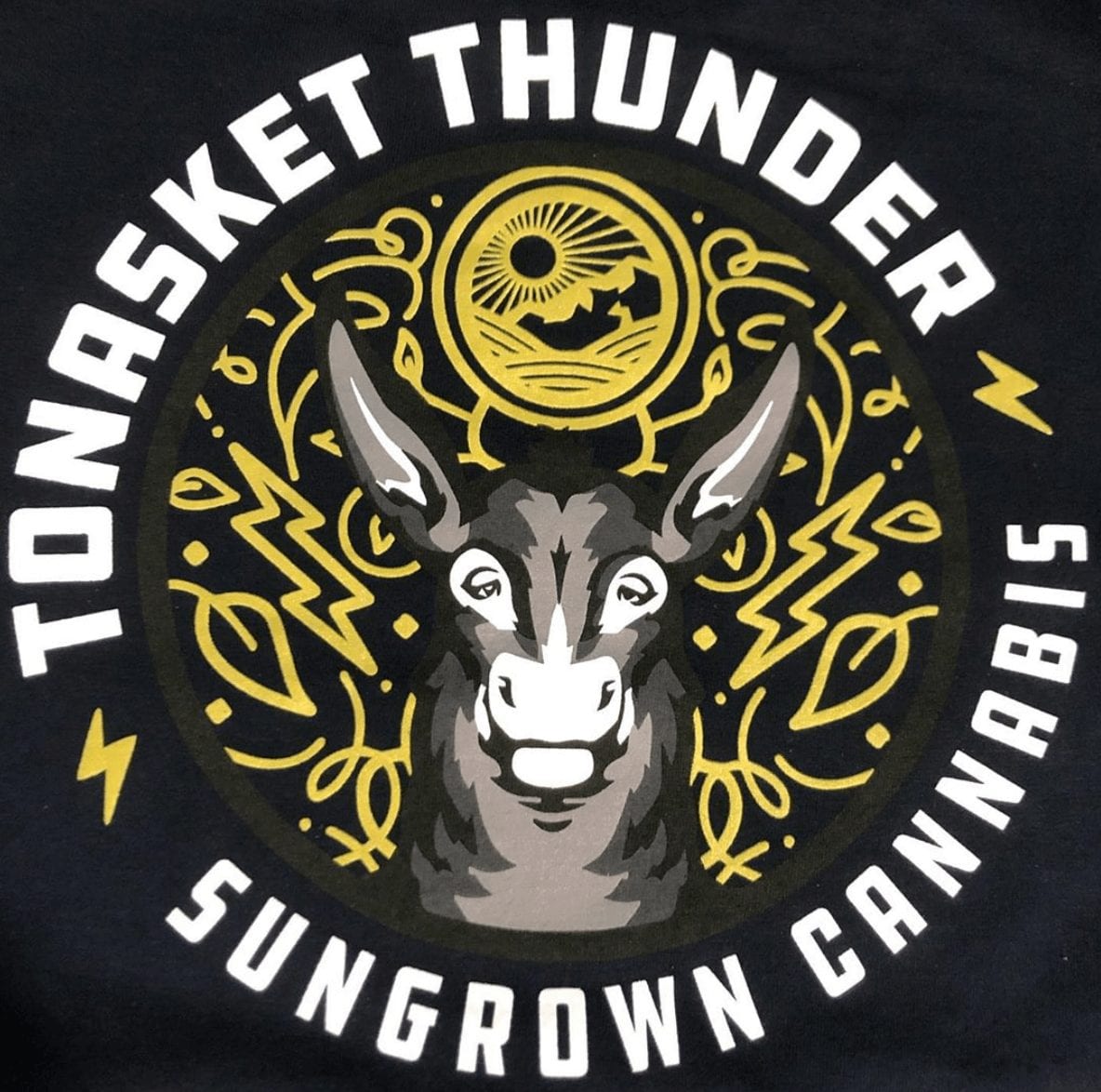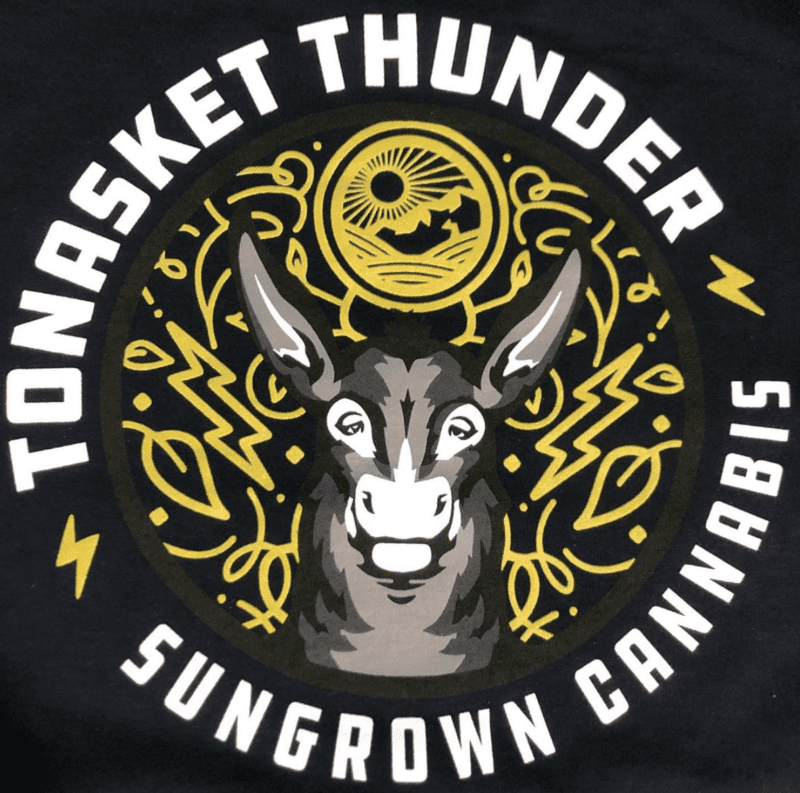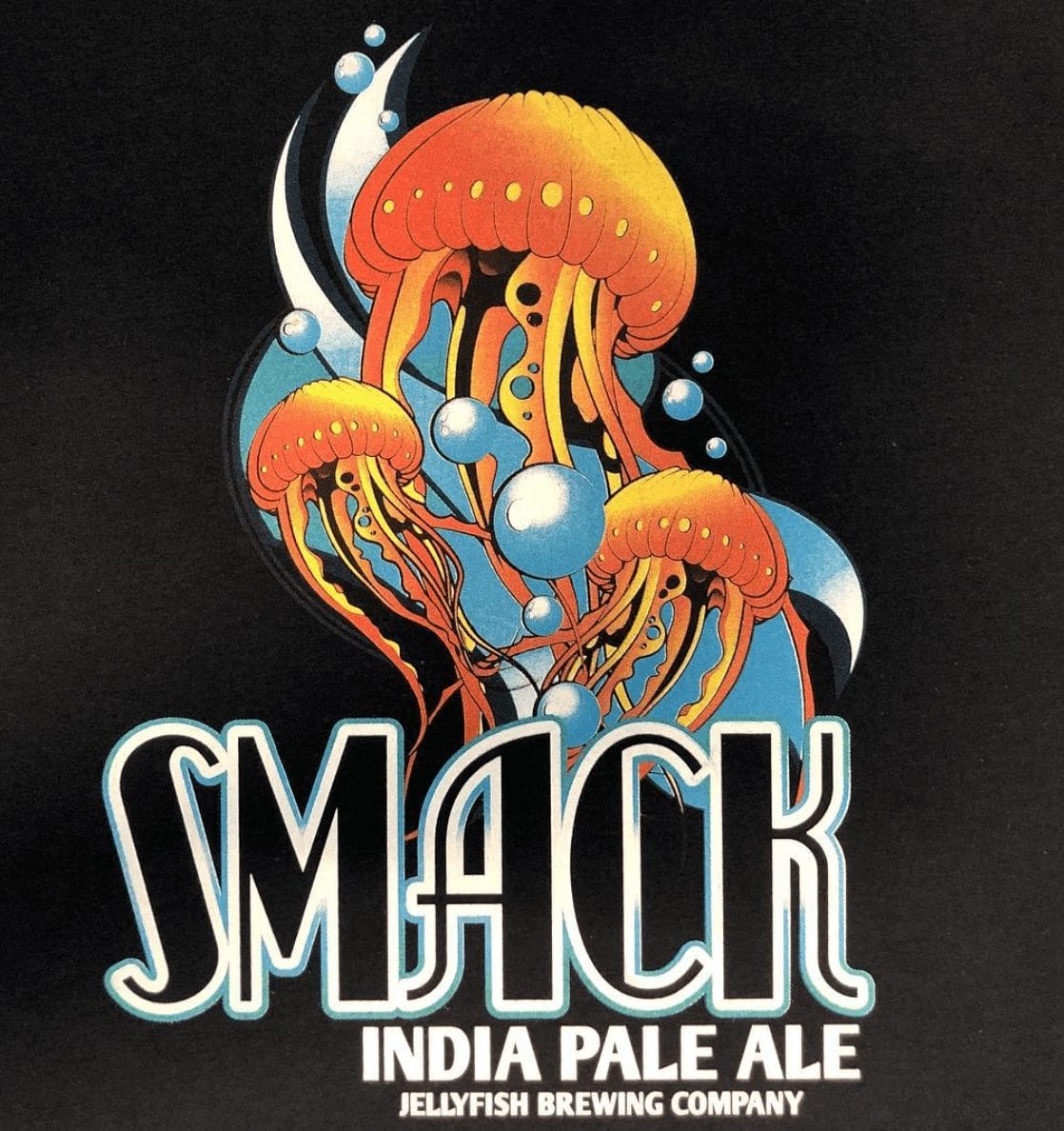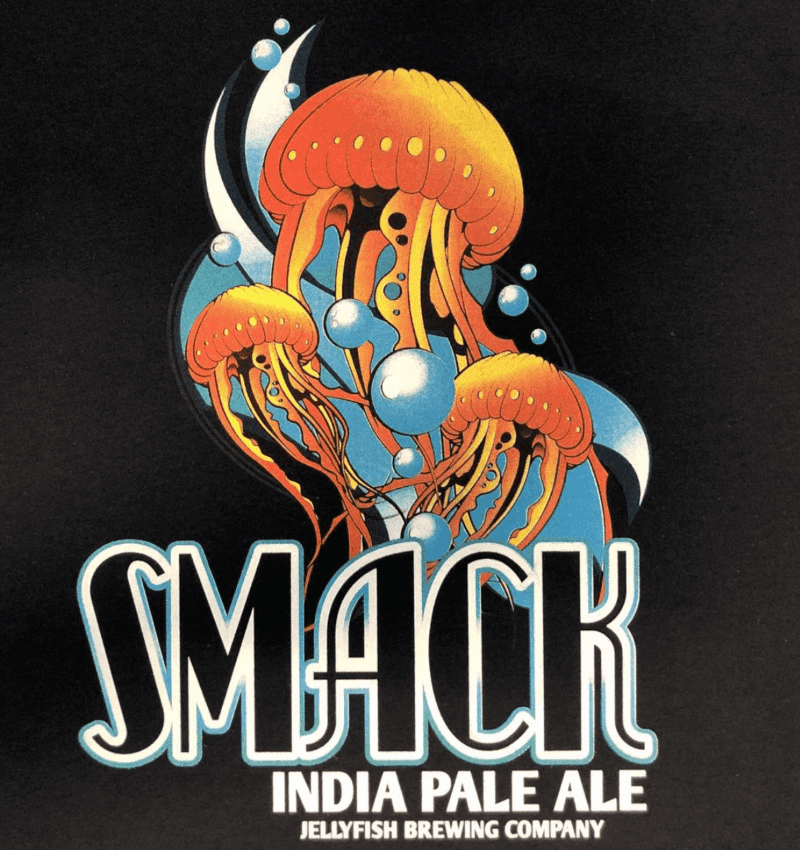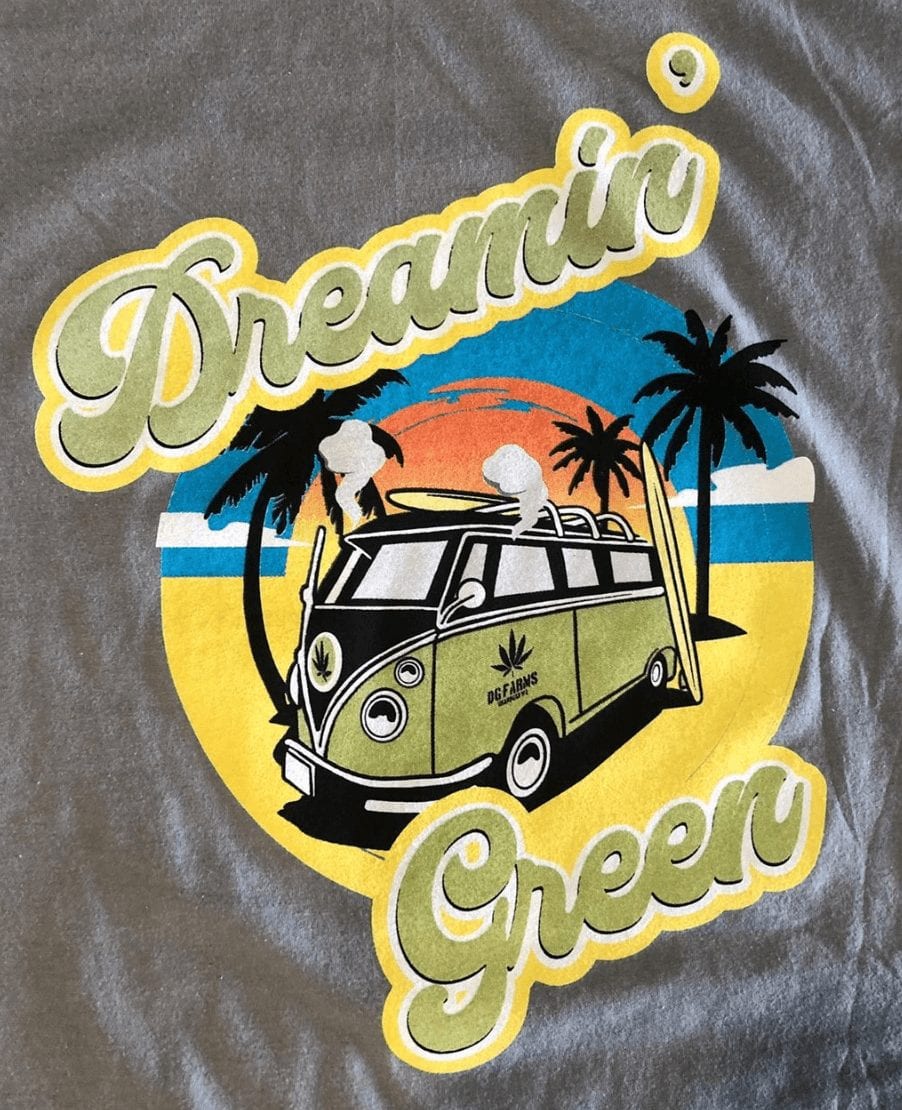 Custom Printed Tee Shirts and Long Sleeves
Custom tee shirts are at the core of our business. It's how we got our start! Since 2010 providing the best custom tee shirts has been our passion or possibly an obsession. Custom printed long sleeves, tank tops and custom printed pocket tees, we do it all.
Learn about common fabrics
Daisley Gordon
2021-09-02
We've worked with The Foundry for two projects. Logo'ed kitchen towels which we sell and custom embroidered custom aprons for a special group of out staff at Café Campagne We were very happy with the results.
Peter Keckemet
2021-08-30
Great to work with, very helpful in getting concept to product.
Janet Charbonnier
2021-08-24
We love The Foundry! We too are a small business and appreciate working with another small local business. The communication was on spot, our bags and patches were perfect and our job was done in a timely manner. You guys rock!!!
jeremiah robinson
2021-08-04
These guys were awesome to work with! Not only were they more than helpful with the process of getting my shop custom shirts and hats, but also helped with getting the image I wanted to come to life a reality. Very helpful and easy to work with! highly recommend for your next project.
Nina Arranza-Riley
2021-08-03
I chose Foundry out of the many print shops available to us nearby because of their stellar communication and follow-up, plus they made the shirt-making and ordering so easy for me to understand! I have no knowledge of screen printing and shirts whatsoever, but with Clint and Kara's help I was able to pick and design one for my company AND THEY TURNED OUT AMAZING! Seriously, I can't thank you guys enough. The people at the Foundry are kind, helpful, patient and professional, answering my many questions and easing my worries. Project was completed on time and on budget, shipped fast, shirts were comfortable and the designs well printed. I am absolutely going back here in the future.
BS_creativeDir.
2021-05-05
Working with Foundry was a wonderful experience. Clint was professional and he helped us tremendously. I will most definitely do more business with Foundry. Foundry is A1.
Great experience with The Foundry! They were able to do a project super fast and the end result was awesome! I will be working with them again.
Drew Mortenson
2021-03-31
Fantastic customer service with friendly employees and high quality prints. They are great at accommodating for their customers and making sure that everything comes out absolutely perfectly. Definitely recommend for anyone who needs quality screen printing services!
The Foundry ROCKS!! So quick to respond and able to accommodate anything we threw at them! I can't wait to order from the team again!
Marcus Hahnemann
2021-03-29
I got awesome service and some really cool swag for my new business. Forrest talked me through best bang for my buck and with some high-quality items. The logos turned out great in my members at the Cle Elum Back9 love the gear. I've already had to re-order some more gear.