Let's take a minute to talk about specialty systems and let's start by defining them. Specialty inks and systems are print systems that create a unique affect like suede, reflective, puff, metallic or glow to name just a few. This also includes cad cut applications such as heat transfer vinyl.
With todays technology there's always more than one way to get art onto a garment and choosing which system fits the application best takes understanding the available technologies. You can get most of your affects with specialty inks screen printed directly onto the garment. However below are some examples where foils, vinyl and printed transfers should be considered.
Reflective – While there are plenty of fashion reflective ink systems on the market that work great as a creative affect true ANSI reflective is best achieved with cad cut heat press vinyl.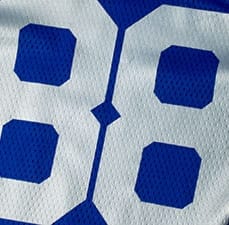 Mirrored Metallic – Metallic and shimmer inks are great for on press effects but if you want that mirrored chrome look foil transfer film is the best option.

Glow – It's surprising how well the glow inks work in the dark however they are semi transparent so in daylight settings they are not always ideal when used as a graphic element. Glow vinyl is white and like the ink system glows phosphorescent green.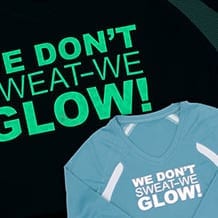 Heat press applications such as transfer vinyl and screen printed transfers are also great in scenarios where the garment is sensitive to the high temperatures needed to cure screen-printing inks, the sub-straight isn't a flat surface or the garment material just isn't compatible with any print system.
True creative freedom takes know how and we'd like to think that every idea is printable if you work it properly. In house screen printing, embroidery, labeling and heat transfer opens all the doors you need to create awesome products right here in the PNW.
Thanks for reading!