Who is it for?  Think about the end user and what they'll be doing with the garment.
Doing a little customer profiling can go a long way towards making your project a success.  Is the demographic mostly Male or Female?  Or, a mixture of both.  If it is a mixture you may want to consider using unisex or some women's specific garments for your project.  What is their socio-economic status? Which ties directly into the conversation below regarding knowing your ideal retail price.  Are the garments for people who are fashion conscious or not?  If they are fashion forward you'll want to look at using garments done in contemporary fabrics and fits which are generally lighter-weight and more form fitting (however that is a generalization).   If not, there are plenty of great garments out there done in more traditional fits and fabrics.  Are they environmentally conscious?  There are a number of things that can make a garment more sustainable but the main ones are being made from environmentally friendly textiles or made closer to home, or both.  The bottom line here is that a yoga studio will probably use different garments than a construction outfit.  Think about these things and let us know the details of your customer/end user so that we can help guide you into the right styles and decorations for project.
We'll cover retail, promotional, performance and workwear type projects here.
---
Retail
Retail garments are typically resold and developed on a finer quality garment.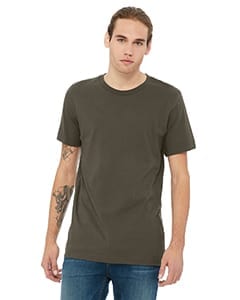 It's always good to have an ideal retail price for your garment and know that 100% markup (or Keystone margin as its referred to) from our cost to you is the standard for most apparel products.  This will determine other variables of the project like what blank to use and what can be spent on decorations.  For instance, if you want to sell a t-shirt for $30 you can use a more premium blank and add more decorations (like printed size tags and clip labels) than a shirt that will retail for $18.   Also consider how long you will offer the product.  Is it a definitive piece that you'll offer year round or a seasonal style with a limited shelf life.  If it will be offered year-round you'll want to make sure you're using popular garments that are universally liked and stocked by suppliers.  If it is seasonal you may want to use a novelty garment that is unique in your collection or for the season.
---
Promotional
Promotional Garments are typically given away and are developed on a more economical platform.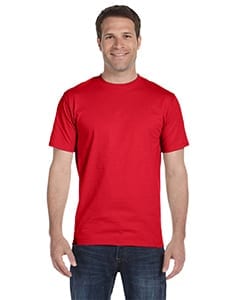 If it is promotional think about what you want to get out of the item.  Are you looking to keep costs down and get a lot of garments on people or do you want to focus on quality so that the end product is worn more often. Also consider using a standard fit that will be more compatible with a variety of body types. Remember that you will be handing these out to the general population and likely at an event so keep a simple product assortment that will be easy to manage.
---
Performance
Performance garments are typically used in team or active settings.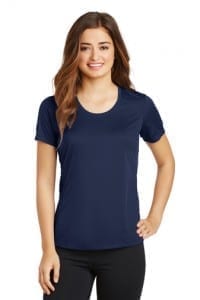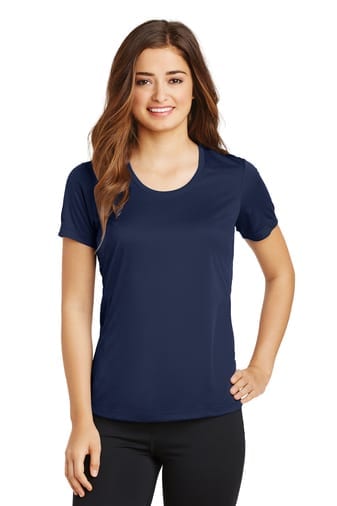 Will this be used as "active wear" and require performance properties such as stretch, moisture wicking and quick drying. You'll find performance options in all categories we're covering here and there are plenty of contemporary garments on the market that walk the line between being fashionable and performance driven.
---
Workwear/Uniforms
Workwear and uniform projects are typically purposed for onsite settings.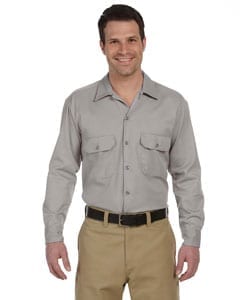 Typically with workwear you want to focus on heavier weight, durable blanks that hold up well under working conditions.  With corporate wear and uniforms think about employees end use of the garment. Your dollar towards durability goes a long way here, quality garments may cost more but they generally shrink less, hold their color longer and wear at a slower pace.
---
Thanks for reading and we look forward to working together to make quality goods that your customer or end user will love.
Daisley Gordon
2021-09-02
We've worked with The Foundry for two projects. Logo'ed kitchen towels which we sell and custom embroidered custom aprons for a special group of out staff at Café Campagne We were very happy with the results.
Peter Keckemet
2021-08-30
Great to work with, very helpful in getting concept to product.
Janet Charbonnier
2021-08-24
We love The Foundry! We too are a small business and appreciate working with another small local business. The communication was on spot, our bags and patches were perfect and our job was done in a timely manner. You guys rock!!!
jeremiah robinson
2021-08-04
These guys were awesome to work with! Not only were they more than helpful with the process of getting my shop custom shirts and hats, but also helped with getting the image I wanted to come to life a reality. Very helpful and easy to work with! highly recommend for your next project.
Nina Arranza-Riley
2021-08-03
I chose Foundry out of the many print shops available to us nearby because of their stellar communication and follow-up, plus they made the shirt-making and ordering so easy for me to understand! I have no knowledge of screen printing and shirts whatsoever, but with Clint and Kara's help I was able to pick and design one for my company AND THEY TURNED OUT AMAZING! Seriously, I can't thank you guys enough. The people at the Foundry are kind, helpful, patient and professional, answering my many questions and easing my worries. Project was completed on time and on budget, shipped fast, shirts were comfortable and the designs well printed. I am absolutely going back here in the future.
BS_creativeDir.
2021-05-05
Working with Foundry was a wonderful experience. Clint was professional and he helped us tremendously. I will most definitely do more business with Foundry. Foundry is A1.
Great experience with The Foundry! They were able to do a project super fast and the end result was awesome! I will be working with them again.
Drew Mortenson
2021-03-31
Fantastic customer service with friendly employees and high quality prints. They are great at accommodating for their customers and making sure that everything comes out absolutely perfectly. Definitely recommend for anyone who needs quality screen printing services!
The Foundry ROCKS!! So quick to respond and able to accommodate anything we threw at them! I can't wait to order from the team again!
Marcus Hahnemann
2021-03-29
I got awesome service and some really cool swag for my new business. Forrest talked me through best bang for my buck and with some high-quality items. The logos turned out great in my members at the Cle Elum Back9 love the gear. I've already had to re-order some more gear.