Let's dig into sizing your art and the chief factors to consider.
First understand that setups do not change size, putting together the screen stencils for printing or digitizing the art for embroidery is done to a static dimension. Making changes to these requires an entire new set up.
That's why we recommend that you consider the mode of your size run when thinking about graphic size. So for example if your order looks some thing like this S-10 M-15 L-20 XL-10 XXL-5 on unisex tees then you're going to want to size your art to the Medium/Large sizes. Now say you want to print some ladies tees with the same setups. If that's the case then you may want to consider sizing the art down but note that the print field on ladies XS is about a quarter of that on mens XXL.
Another thing to think about is width height ratio, we recommend that you design around a 3:2 ratio (a third wider than tall) for front prints and 2:3 for back prints. This will allow you to take advantage of the optimum print field or simply speaking the ideal print placement.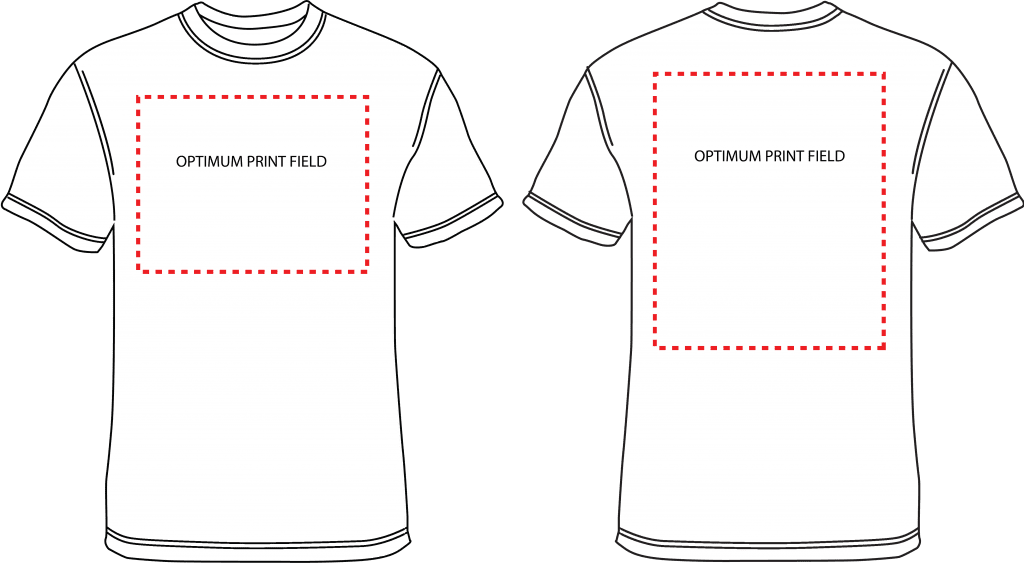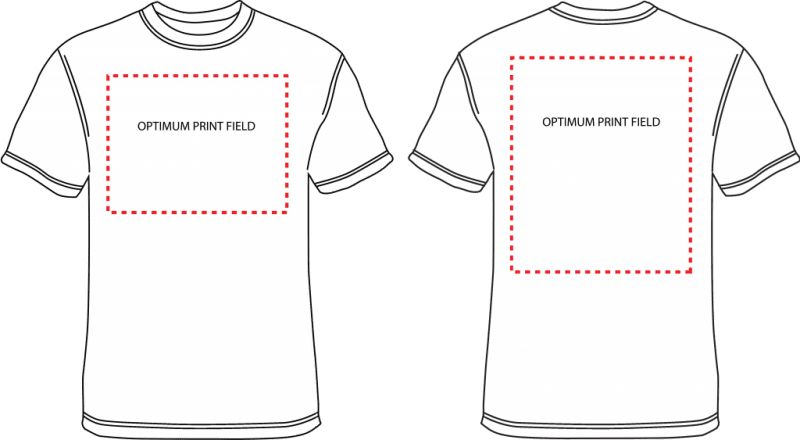 We have a 15in X 18in print size maximum on our standard setups. On the larger size a full front or back print on unisex tees would be roughly 12 in wide and 13 in tall. Keep in mind that garments are not flat when they are on a body so going too wide puts your graphic out of the optimal print field and into the under arm area, particularly on smaller sizes.
Let's also consider print size in terms of functionality, very large print fields are fine if you are using water base but with plastisol you can run into issues with breathability particularly on thinner fabrics. A great way to get around this is use shirt color in your graphic, this will break up the print field and save you some costs on printing by shaving off a color.
Below are some scale diagrams to help assist your imagination. These are based off a size large shirt for mens and medium for womens, the most common sizes in said gender. Because everything starts centered we measure from the center out for width (for example 6 inches out on either side is 12 in wide). Left chest prints are always located centered under the out most part of the collar.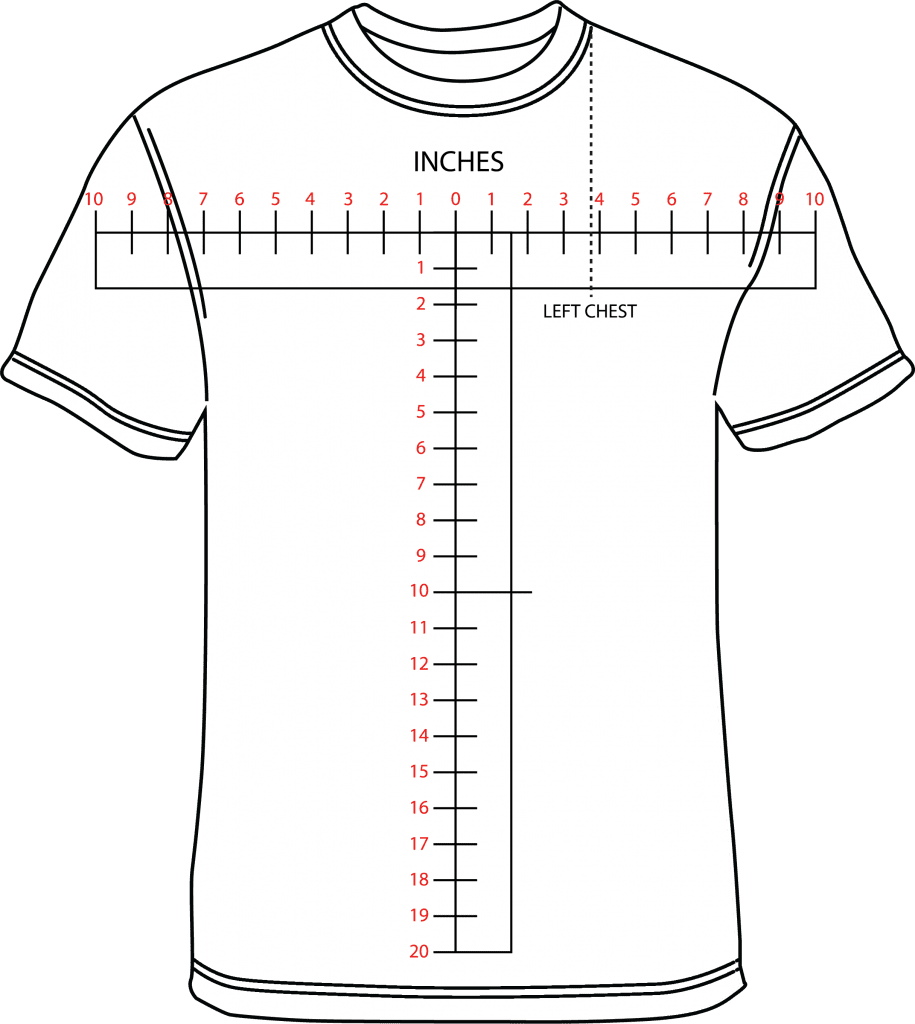 Mens Unisex Large Tees