Custom Screen Printing & Silkscreen
The Foundry Print and Embroidery shop of Seattle was founded on the belief that building relationships with our customers hinges on our ability to provide the best quality products in the Northwest.  We try to bring real value to customers' businesses, personal projects, or promotional programs.
We understand the importance of these relationships and are passionate about bringing you the best personalized screen-printing services possible. Our Seattle-based team is dedicated to becoming familiar with our customers' profession and goals so that we can materialize exactly what you envision in your mind.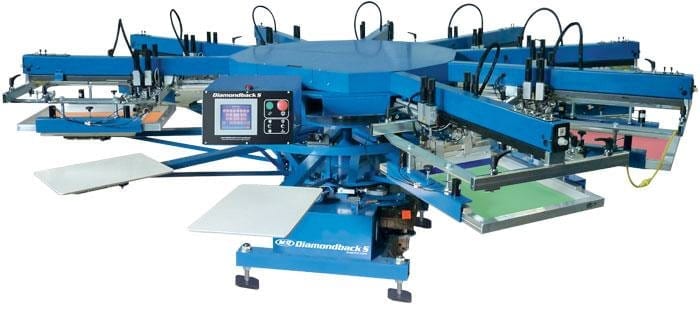 Our custom screen-printing begins with the art and the garment. Choosing what type of material to print your art on is essential in determining the overall printability of the clothing. For example, many of the features that make modern fabrics so comfortable and high-quality can also make them difficult or nearly impossible to successfully use for printing. So, deciding on the fabric material is a critical first step to producing excellent custom screen-printing products. Our experience in silkscreen printing ensures success throughout the production process, because we get it right during the setup stage.
The next step in our screen-printing services involves what we call separations, which 'separate' the art into its positives and negatives. There are a number of ways this can be done, depending on the complexity of the art. Generally, the more complex the image is, the more separations that are required. We then use those separations and place them in individual framed screens, which become the stencil that the ink will pass through onto the garment. Next, we align those stencils on the press and begin test printing—determining optimal squeegee pressure, pre-cure temperatures, print speeds and final touches.
If you're after durable and detailed silkscreen printing, let The Foundry Print and Embroidery Shop help you get the job done right. We look forward to transforming your design into a beautiful masterpiece!
Learn about some of the more common screen printing systems and methods.
Different fabrics require different print processes.