Contract Sewing
With The Foundry's in-house sewing department you'll find all the labeling solutions you need. We can apply patches to hats, beanies and apparel as well as relabel size and care information in garments. Contract sewing is one of many services that make The Foundry the one relationship you need for all your customer garments and private label needs.
Let's go over some of the more common types of labeling projects.
Custom Size Tags – Woven size tags are great way to give your project a elevated level of customization. We can remove the factory labels and replace them with custom labels of your design. One thing to keep in mind is woven labels come with a minimum or around 100 units per design and get a lot more affordable with the more you order. This is important to note because if you have S-XL sizing you'll need to produce a label for every size making them expensive at a low quality. One solution to this is to create one label with your branding and care information on it then use a generic label for the sizing. Woven labels come sewn into the piping on the garment, it is very difficult to reopen that seam, this is why we sew the label right up next to the seam line opposed to going underneath it. We also use matching thread on top and bottom to disguise the sewing. See example below.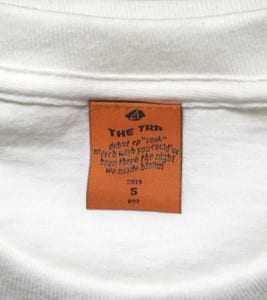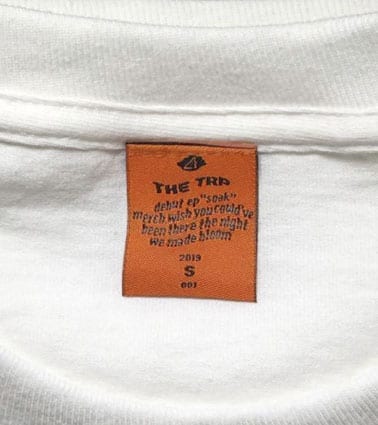 Custom Hat Patches – Custom hat patches are a great way to get your art to stand out and achieve a higher level of detail than embroidering directly onto the hat. We recommend that hat patches are no large then 2.5 in tall and 5.5 in wide to prevent pinching when applying to the contour front of a hat. Using our post bed sewing machine we can sew patches onto hats without crushing the crown like you would if you were to sue a flat bed sewing machine. With our experience sewing hats and sourcing patches and garment we have you covered for all your custom headwear needs.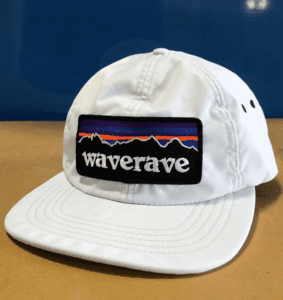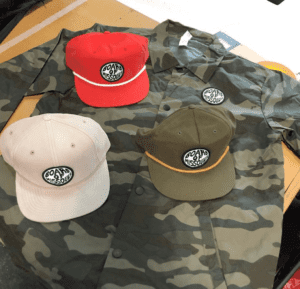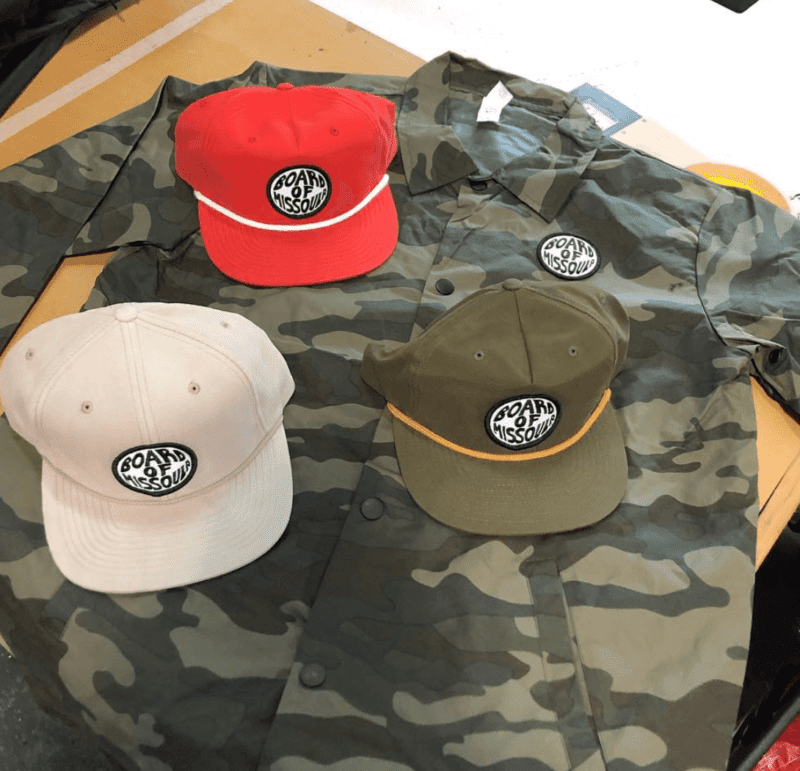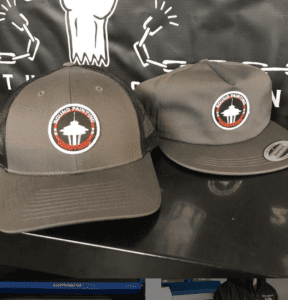 Woven Logo Labels – Woven clip labels and woven logo labels give a great finishing look that is versatile and affordable. Although creating the woven labels comes with a 100+ unit minimum the amount of situations you can use a woven label in makes them an ideal investment for customers that are looking for a higher level of customization. We can lay your clip labels out in an orientations where your art is right side up regardless how the label is applied, for instance with fold beanies or hem and pocket logo detail.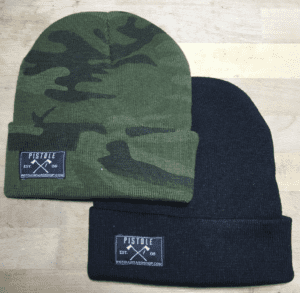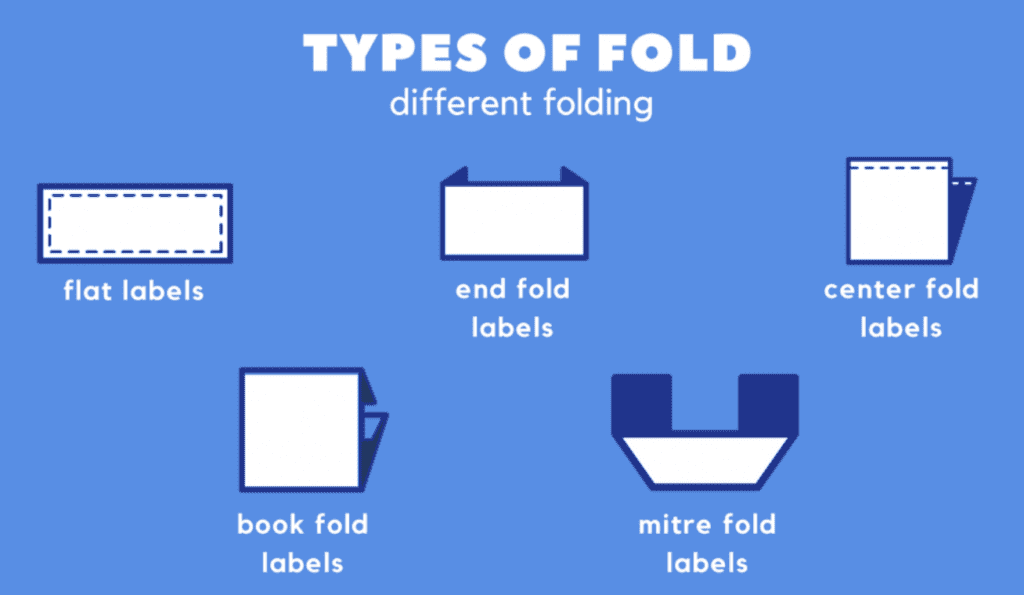 There's a solution to every problem and having sewing and label making in the tool arsenal frees up the customer to create with confidence that we'll be able to apply their logos and art to the garment of their choice.